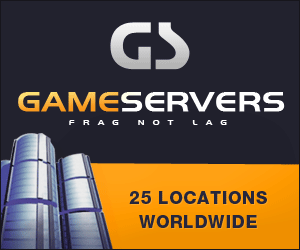 Washington Post
April 6, 2007
Pg. B1
Helicopter Pilot Has Faced War, Civilian Emergencies for 4 Decades

By Philip Rucker, Washington Post Staff Writer
In a career spanning four decades, Ray Johnson estimates that he has racked up 12,000 hours in the skies.
The state police trooper from Southern Maryland has piloted Hueys in Vietnam and medevac choppers for police units and hospitals. He recently returned from a new challenge: transporting troops in Black Hawks over the deserts in Anbar province, the western Iraq stronghold of Sunni Arab insurgents.
Flying a helicopter in a war zone is a dangerous mission. And at 59, Johnson is among the oldest to have flown in Iraq.
But Johnson says he doesn't think about the hazards.
"You just can't," he said. "Your mind has to be clear. You can't worry about, 'Are you going to die today? Are you going to get captured?' "
Helicopter crashes have been a significant cause of U.S. military deaths in the war on terrorism. At least 85 U.S. helicopters have been shot down or have crashed accidentally in the wars in Iraq and Afghanistan, killing more than 250 Americans, according to a Washington Post analysis.
Yet for Johnson, piloting helicopters has been a way of life, he said in interviews at the state police hangar at Andrews Air Force Base and his La Plata home during his first month back from war.
Since learning to fly in 1968 at age 21, he has transported reconnaissance forces across enemy lines. His helicopter was shot down in Vietnam. He has piloted disaster relief missions in El Salvador, flown National Guard troops through dangerous parts of western Iraq and carried civilians injured in emergencies throughout Washington's Maryland suburbs.
"I look forward to flying whenever I have a mission to do," he said. "I look forward to getting into the cockpit. You never know what's going to happen. No mission is ever the same."
But he says his 12 months with the National Guard in Iraq were different.
"It was a miserable tour. It really was," Johnson said. "Every day was the same day. You got up in the morning, took a shower, went to work, you worked 14-hour days, came home, came to your 'can' and you slept. You did that seven days a week."
He added: "We stayed inside the wire, and we were not allowed to go outside the wire. You felt like you were in a prison camp. The only time we went outside was when we flew."
Johnson, a chief warrant officer, was one of the oldest to serve in the global war on terrorism. Of the 1.48 million American service personnel, including officers, deployed in the war, fewer than 1 percent have been 55 years or older, according to data provided by the Pentagon.
To be sent to Iraq, Johnson had to pass a physical fitness test. He said his age was not a concern for his commanders.
"At his age, he's still full with the vigor of a brand-new 21- or 22-year-old police officer just out of the academy," said 1st Sgt. Richard Bruns, flight operations supervisor for state police helicopters.
Johnson was based at al-Asad airfield, about 120 miles west of Baghdad. He flew Marines for raids in small villages and scouting missions from the air. Johnson updated his personal Web site, http:
www.cw5johnson.com
, with journal entries and photographs. He regularly e-mailed friends and family. But his wife, Diane, 50, their four children and their seven grandchildren still worried about him.
"I thought he would come home. I did," she said, sitting next to him on a couch in the basement of their home. "For me, I would be okay -- until I would hear about another helicopter going down. Then I would get frantic. Those were the nights I would lose sleep.
"Even though I knew Ray was okay, the reality that it could be him the next time was forefront in my mind."
She had reason to worry. Her husband's helicopter had crashed in Vietnam.
It was the summer of 1969. As he tells it, Johnson was flying a long-range reconnaissance mission, transporting special forces from their base south of Saigon to enemy territory in the north.
Gunfire from guerrilla forces hit his helicopter. The engine held out long enough for him to pilot the chopper back into safe territory. That's when the engine failed.
The chopper hit the ground. "It just threw us out," Johnson recalled. He pulled a photograph of the crash out of his album and pointed to the watchtower marking the border, a few yards behind the helicopter.
"The only thing I could think about was I was not in my Nomex," he said, remembering that he wore jungle fatigues instead of the flame-retardant flight suit designed for protection in a crash.
"In Vietnam, we did stupid things," he said, "like flying low, doing hammerhead stalls. . . . As a young kid, you think you're invincible. You think you're Superman."
These days, Johnson is more cautious.
Ron Eaton, deputy aviation director for the Maryland State Police, has known Johnson about 20 years and once was his National Guard commander. Eaton said Johnson does not take risks.
"Everything Ray does in the aircraft is measured," Eaton said. "There's an expression in the aviation business: There are old pilots, there are bold pilots, but there are no old pilots who are bold pilots.
"Ray is not a bold pilot," he said. "That's why he's old."
Johnson has a reputation among his colleagues of being particularly collected during crises. "He's very good under fire," Bruns said.
Johnson's home study is a warrior's bunker. From one dark green wall to the other, he displays plaques and certificates, photos and flags. There is a shelf devoted to Tom Clancy novels, another for miniature replicas of Maryland state trooper cars and another for plastic helicopters.
There, Johnson described how he turned against the war in Iraq. He said he supports his commander in chief; he voted for President Bush in 2000 and 2004. "I think we did the right thing when we invaded Iraq and Afghanistan," he said.
But once he went to Iraq in February 2006, he grew pessimistic. "It's a war we can never win. It's Vietnam all over again."
Johnson said he thinks that the United States should withdraw and that the Iraqis should assume control of their country. "We've given them the tools; we've given them the training; we've given them the equipment. They've got to do their own fighting. It's time for them to run with it."
Now that he's home, Johnson doesn't think he'll return to Iraq. When he turns 60 in September, he's scheduled to retire from the National Guard. He also will have to turn in his trooper badge because of mandatory retirement.
But Johnson has no plans to give up flying. He hopes to stay on as a civilian pilot for the state police.
Johnson returned to the Washington skies one afternoon a few weeks ago. His black one-piece flight suit was zipped up. His gold badge was fastened above his heart. He grabbed his white helmet, trotted into the hangar and climbed into the cockpit.
Then he lifted off. "Trooper Two taking off," Johnson informed air traffic controllers through his mouthpiece. Johnson flew low over Capitol Hill, Dupont Circle and the Key Bridge. "Here's the river, Watergate, Georgetown," he told passengers.
When he landed back at the Andrews hangar, Johnson declared: "It's good to be back on American soil."
Then the 5-foot-8, 183-pound pilot climbed atop the helicopter to check on the giant rotor blades. Pretty agile, for a 59-year-old.
Staff researcher Meg Smith contributed to this report.