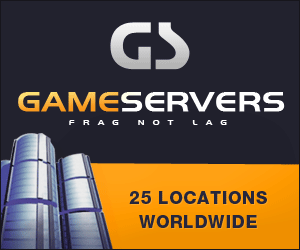 Washington Post
February 21, 2008
Pg. 12
President Tries to Ease Concern on Continent Over Expanding Military Presence

By Peter Baker, Washington Post Staff Writer
ACCRA, Ghana, Feb. 20 -- President Bush on Wednesday tried to calm deep fears about expanding U.S. strategic ambitions in Africa, dismissing speculation that he wants to build military bases on the continent as just "baloney."
Bush ordered the Pentagon to set up a new Africa Command last year but left its headquarters in Germany amid anxiety over an expanding military presence in Africa. The issue has shadowed Bush's six-day journey across the continent, as demonstrated by a Tanzanian newspaper headline declaring that he came to "militarize" Africa.
"The purpose of this is not to add military bases," Bush said without being asked at the opening of a session with reporters here. "I know there's rumors in Ghana -- 'All Bush is coming to do is try to convince you to put a big military base here.' That's baloney. Or as we say in Texas, that's bull."
His blunt words were an indication of how volatile the issue of the Africa Command, or AFRICOM, has become here. The Bush administration has had trouble convincing Africans that it wants to use the new command to coordinate humanitarian and security aid to Africa more effectively, not to station large forces on the continent.
The tension evidently came to a head during talks with Ghanaian President John Kufuor in Osu Castle, a 17th-century oceanfront estate once used as a slave-trading post and now the seat of government. By Bush's own account, Kufuor brought it up pointedly during their private meeting.
"You're not going to build any bases in Ghana," Kufuor told him.
"I understand," Bush recalled replying. "Nor do we want to."
The issue distracted attention from Bush's effort to showcase U.S. programs fighting AIDS, malaria and poverty in Africa. The president on Wednesday announced a $350 million, five-year plan to triple the reach of U.S. efforts fighting less prominent tropical diseases in Africa such as elephantiasis, hookworm and river blindness. He challenged other members of the Group of Eight major powers to contribute an additional $650 million.
Bush also appeared here with Jordin Sparks, last year's "American Idol" winner, to draw attention to anti-malaria programs. A fundraising edition of the show last year brought in more than $17 million to fight malaria in Africa, where 3,000 children die of the mosquito-borne disease every day.
While many Africans appreciate the programs to combat disease, some remain suspicious of U.S. motives. The Africa Command was established last October in response to a growing sense within the administration that instability in Africa posed a strategic threat to the United States in the aftermath of the Sept. 11, 2001, attacks. Although the U.S. military has long had specific commands for other regions -- the European Command, for instance, and Central Command -- responsibility for Africa issues had been divided among three headquarters.
The concept behind AFRICOM was that it would be more integrated with civilian efforts and focused on "soft power" rather than traditional military muscle. It would work closely with other nations and humanitarian organizations to coordinate relief, security, peacekeeping and other missions. Gen. William E. Ward, the first commander, has a State Department diplomat as one of his deputies.
Talk of an Africa headquarters, however, "ignited a very negative and strong reaction across the continent," J. Stephen Morrison, co-director of the Africa program at the Center for Strategic and International Studies, said at a briefing before Bush's departure. "They've walked back from that," he said of the administration. "They're now in a quiet phase where they're trying to build up their credibility and their consultations."
For now, the headquarters remains in Stuttgart, Germany, home of the European Command.
The U.S. military has a modest presence in Africa. The Combined Joint Task Force-Horn of Africa set up in 2002 maintains about 1,800 personnel in Djibouti, where it coordinates counterterrorism operations. The Pentagon also has military trainers helping local forces in various countries and a handful of military advisers in Sudan.
National security adviser Stephen J. Hadley said before the trip that AFRICOM likely would have a variety of relatively small facilities. "It will be a different kind of command and probably a different kind of deployment structure, with pieces of it at various locations," he said. Bush said Wednesday that it may have "some kind of office somewhere in Africa" but not a full-fledged base.
Kufuor expressed relief. "I am happy . . . for the president dispelling any notion that the United States of America is intending to build military bases on the continent of Africa," he said.
Bush's next and final stop on this trip will be Thursday in Liberia, which has a strong history of close relations with the United States and has volunteered to host a base.
The question of U.S. military presence in Africa comes against the backdrop of competition on the continent with China, which has expanded its commercial ties here. Bush disclaimed any contest. "I don't view Africa as zero-sum for China and the United States," he said.