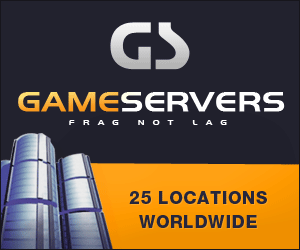 Washington Post
October 16, 2008
Pg. 14
U.S. Military Blames Abu Qaswarah, a Moroccan, for Recent Large-Scale Attacks

By Ernesto Londono, Washington Post Foreign Service
BAGHDAD, Oct. 15 -- The U.S. military on Wednesday announced the death of a man it described as the No. 2 leader of the Sunni insurgent group al-Qaeda in Iraq.
The military said it killed Abu Qaswarah on Oct. 5 during an operation in northern Iraq in which four additional alleged al-Qaeda in Iraq members were slain. Abu Qaswarah, also known as Abu Sara, directed the group's operations in northern Iraq, where al-Qaeda in Iraq remains entrenched and has been blamed for recent large-scale attacks, the military said.
Abu Qaswarah had no public profile in Iraq before the military's announcement of his death. U.S. military officials say they have been stunned by how quickly al-Qaeda in Iraq regenerates its leadership as top insurgents are detained or killed.
The military said in a statement issued Wednesday afternoon that the Moroccan native was the deputy of the group's leader, Abu Hamza al-Muhajer, also known as Abu Ayyub al-Masri, and had "historic ties" to the group's founder, Abu Musab al-Zarqawi, who was killed in June 2006. Abu Qaswarah became the group's top leader in northern Iraq in June 2007, the military said.
"Abu Qaswarah is another example of how al-Qaeda in Iraq has been forced to rely on foreign terrorists to carry out their vicious attacks on the Iraqi people as well as Coalition and Iraqi forces," said Rear Adm. Patrick Driscoll, a U.S. military spokesman.
Al-Qaeda in Iraq is a largely homegrown group that U.S. officials say is led by non-Iraqi Arabs. The U.S. military and the Iraqi army have in recent months cracked down on the group in Baghdad, Diyala and Anbar provinces. As the group lost members and support from the population in former strongholds, many of its leaders have moved to Mosul, in northern Iraq.
The U.S. military said soldiers searching for Abu Qaswarah were shot at when they arrived at a building in Mosul that the insurgent group used as a command center. U.S. soldiers returned fire, killing five men, including Abu Qaswarah. The military said it didn't disclose his death sooner because it was awaiting confirmation of his identity.
The military said Abu Qaswarah planned attacks on U.S. and Iraqi troops in Mosul and planned an attack on the Mosul Civic Center last month that was foiled.
While violence in Iraq is at a four-year low, U.S. military officials say they remain deeply concerned about security in Mosul, Iraq's third-largest city.
In recent weeks, hundreds of Christian families have fled their homes in Nineveh province, which includes Mosul, amid a wave of slayings targeting Christians.
Gen. Ray Odierno, the top U.S. commander in Iraq, said economic and political problems in Nineveh have worked to the advantage of insurgents. The predominantly Sunni Arab province is run by Kurds, because Sunnis boycotted the 2005 election. Many of the province's residents are leery of the Iraqi army there, which is a largely Kurdish force. And police forces in Mosul remain infiltrated by extremists, Odierno said.
"If the population feels they are not being supported by the provincial government and the provincial council, they may not want al-Qaeda there, but they will give them passive support," Odierno said.
U.S. and Iraqi officials on Wednesday denied media reports that they had reached final agreement on all elements of an accord governing the U.S. troop presence in Iraq. Iraqi officials said that senior government and political leaders met to consider proposed compromise wording on the chief outstanding issue -- U.S. insistence that it have complete legal jurisdiction over any crimes committed by U.S. military and Defense Department personnel. The Iraqis have said that provision would violate their sovereignty.
With the approach of a Dec. 31 deadline for having an agreement in place, Congress has renewed its insistence that it be allowed to review the text of any deal before it is finalized. Leading Democrats and a number of Republicans have complained that the Bush administration has not complied with an earlier pledge to consult them throughout the negotiations. Senate Armed Services Committee Chairman Carl M. Levin (D-Mich.) said in a statement that he had not seen any proposed agreement but was "skeptical" of any deal that would "subject U.S. servicemen and women to the jurisdiction of Iraqi courts."
Several congressional leaders were told late yesterday that Secretary of State Condoleezza Rice would brief them this morning on the negotiations, and the White House scheduled a Friday briefing for congressional staff.
Also on Wednesday, the U.S. military said Odierno's assertion that Iran has sought to bribe Iraqi lawmakers to influence their votes on the agreement in "no way infers" that any Iraqi officials have accepted such bribes.
Some lawmakers reacted angrily at the suggestion that their votes could be bought after Odierno's statements, made in an interview with The Washington Post, were published Monday.
Staff writer Karen DeYoung in Washington contributed to this report.