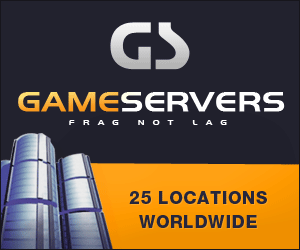 BETH HARRIS
Associated Press
LOS ANGELES -
The easy part is over for No. 1 UCLA. After going 13-0 playing nine games at home and four on neutral courts, the Bruins hit the road this week.
Their three-game trip opens Thursday at Oregon State, where the Bruins are 1-2 since Ben Howland became coach. That night, No. 16 Oregon (13-0) hosts Southern California.
Victories by the Bruins and the Ducks would set up a matchup of unbeatens Saturday in Eugene, where UCLA won 56-49 last season. A week later, the Bruins travel to crosstown rival USC.
"This is going to show the real heart and soul of this team," point guard Darren Collison said Tuesday. "What players are going to step up? Are we going to continue to do what we've been doing? It's going to be a big challenge for us."
The Bruins (2-0 Pac-10) met the road challenge last season, going 10-2 away from home.
"When you're on the road, it's the team against the world," said Josh Shipp, whose right ankle has healed after he landed on someone's foot in practice last week.
"We have that special bond. We don't have any distractions. It's going to be good to be on the road."
The Bruins bond over video games and poker in airports and hotels, and the camaraderie extends to hostile environments like Corvallis and Eugene.
Last season, then-freshmen Michael Roll and Luc Richard Mbah a Moute got their first taste of what it was like at the Oregon schools.
"The gym was a lot of fun to play in," Roll said of Eugene. "The crowd was loud and the floor was shaking."
Mbah a Moute remembers opposing crowds making fun of Jordan Farmar, who now plays for the Los Angeles Lakers.
"I expect the fans to throw some (verbal) stuff at us," he said.
If Howland had his way, the Bruins would stay home all season.
"I never want to go on the road. A lot of teams have traveled so much already. Gonzaga has been on the road so much. Eventually, it wears on you," he said.
"We've got a bull's eye on us as it is and then you go on the road and it makes it even more challenging."
The Bruins logged some major miles in November, winning the Maui Invitational with victories over Kentucky and Georgia.
Their only other so-called trip was to Anaheim for the John Wooden Classic, where they beat Texas A&M, one of four wins over ranked opponents.
"I don't think it's a negative thing," said Arron Afflalo, who is coming off tying his career high with 27 points and eight assists in a 96-74 win over then-No. 14 Washington last Sunday.
None of the Bruins will admit to overlooking Oregon State, but they relish the prospect of a game between unbeaten teams Saturday at Oregon. UCLA, Oregon and No. 23 Clemson (14-0) are Division I's only unbeaten teams.
"I love it. That's why you want to play basketball," said Collison, who had 15 points and a career-high 12 assists against Washington. "The big games are what makes a good player into a great player."
In two of UCLA's last three wins - Michigan and Washington - the Bruins jumped out to big leads and cruised.
"We try to go for the kill every game," Shipp said. "If we jump on teams and get the early lead, I don't see teams coming back on us."
If there's a burden from being undefeated and ranked No. 1, the Bruins insist they're not feeling it.
"We don't talk about the ranking or being undefeated," Shipp said. "We just go out and play."
No one outside Gill Coliseum will be watching UCLA and Oregon State on Thursday night.
The Pac-10 contract with Fox Sports Net calls for the game between No. 7 Arizona and 24th-ranked Washington to be shown live nationally.
The network declined any waivers to show local telecasts in that window and Oregon State declined to change from a 7 p.m. start to 5:30 p.m. so it could be shown.
"That's very surprising," Howland said. "We should get that televised."