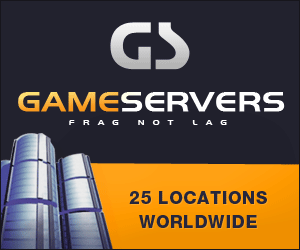 London Daily Telegraph
March 25, 2008 By Henry Samuel, in Paris
Nicolas Sarkozy will seek Britain's backing for a Frenchman to take one of Nato's top jobs in return for sending 1,000 extra French troops to Afghanistan, aides have revealed on the eve of his state visit to the UK.
Mr Sarkozy, who will be accompanied by his new wife Carla on the two-day visit, will seek Gordon Brown's help in his drive to win the command of Allied Forces South Europe, based in Naples.
The post has always been filled by a US four-star Flag or General Officer, with an Italian deputy and a British chief-of-staff.
Negotiating the post is part of Mr Sarkozy's drive to rejoin the integrated military structure of the alliance, which Charles de Gaulle left in 1966.
In return, he wants the US to lift its objections to the development of an EU defence policy linked to Nato, and to rethink its overall strategy.
The French have long been angling for command of AFSOUTH to no avail.
The US refused to hand it over to former president Jacques Chirac when he sought to rejoin Nato's military command in 1997. But this time, Mr Sarkozy hopes his "present" - as his advisors put it - of up to 1,200 French troops will tip the balance in France's favour.
"The French would love to get their foothold in Nato and get senior people in. They want to demonstrate that they've got enough military capability and recent experience to conduct Naples-based Nato roles", said independent defence analyst Paul Beaver.
AFSOUTH is responsible for an area of some 1.5 million square miles including Greece, Hungary, Italy, Spain and Turkey. It also includes the Black Sea, the whole of the Mediterranean and the Atlantic Approaches to the Strait of Gibraltar, as well as an area around the Canary Islands.
The French have been in Afghanistan since 2001, where their 1,900 troops played a limited role in reconstruction projects around the capital Kabul.
But Mr Sarkozy is expected to discuss deploying extra troops, including special forces, probably to eastern Afghanistan, where the allies are fighting an al Qaeda-backed Taliban insurgency.
He is expected to announce the details of the deployment at a Nato summit in Bucharest on April 2-4.
The French have not ruled out the idea of the extra troops coming under British command, according to one defence source.
The refusal of key European allies such as Germany, Italy and Spain to send forces to join the British, Americans, Canadians and Dutch, who are leading the fight in the south, has led to months of infighting within Nato.
Canada has threatened to pull out of the dangerous Kandahar province unless Nato finds 1,000 reinforcements.
If French troops arrive in the east, US troops already stationed there could move to bolster the Canadians.
Besides the Afghan question, Mr Sarkozy hopes reach agreement with Mr Brown on a comprehensive defence cooperation package during the state visit — the first by a French president in 12 years.
He is expected to give his final blessing to the construction of a joint Franco-British aircraft carrier.
The French have already paid millions for the British design but had baulked at the projected construction costs.
Observers agree that Mr Sarkozy's approach to defence and other matters with Britain is far more pragmatic than his predecessors.
Paul Beaver said: "It's the first time in 20 years that the France are so open with no real preconceived positions. Naturally they have ulterior motives, but for the first time they are manageable."
At a summit on Thursday the two leaders are expected to announce plans to construct a new generation of nuclear power plants in Britain, using French expertise to reduce the UK's reliance on fossil fuels like coal, which are blamed for global warming.
Creating a pool of skilled British nuclear workers would put the UK in a position to join France in exporting the technology to the rest of the world.
Mr Sarkozy has been an effective salesman for France's civil nuclear expertise, striking deals worth tens of billions of pounds on recent visits to countries including China, Morocco and Algeria.
Mr Brown and Mr Sarkozy are also due to unveil a new Anglo-French drive against illegal immigration, and they will call for increased transparency in financial markets, including a "full and immediate disclosure of write-offs by banks", according to one British official.
Banks in both countries have had to deal with major financial difficulties in recent months, with the nationalisation of Britain's Northern Rock and French bank Societe Generale hit by the world's worst rogue trader scandal.
France's upcoming presidency of the EU, in which the environment and farming subsidies are expected to feature heavily, will also be on the agenda.