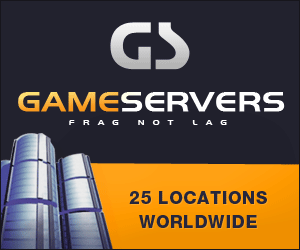 London Times
March 22, 2008 By Francis Elliott and Michael Evans
President Sarkozy of France will tell Gordon Brown next week that France plans to send an extra 1,000 soldiers to Afghanistan to bolster the battle against the Taleban. Senior ministers have told The Times that Mr Sarkozy wants to underline his commitment to the alliance during his state visit to Britain.
The Ministry of Defence has made a working assumption that President Sarkozy will announce a deployment of "slightly more than 1,000 troops to the eastern region", one said.
The deployment would deliver a significant fillip to the military operation in Afghanistan, ensuring that other countries such as Canada remain engaged. It would also provide concrete evidence that France was keen to forge a new relationship with Nato.
Mr Sarkozy, who begins a two-day state visit to London on Wednesday, is expected to brief Mr Brown fully on his plans during his trip. The formal announcement of the deployment may not be made until the Nato summit in Bucharest, the Romanian capital, at the start of next month.
France already has 1,900 soldiers in Afghanistan. President Sarkozy hinted at stepping up his engagement during a surprise visit shortly before Christmas. "There is a war going on here, a war against terrorism, against fanaticism, that we cannot and will not lose," he said at the time.
French diplomatic sources in London insisted last night that no final decision had been made.
President Sarkozy is said to be still deciding whether the extra troops should be sent to the south to fight alongside the Canadians or east to the border with Pakistan. In the latter scenario, the presence of French troops would allow the US troops currently policing the border to be sent south.
Canada, which has 2,500 troops operating in Kandahar province in the south, had said that it would pull out next year unless another Nato country offered to send at least 1,000 soldiers to back them up.
However, even the United States, which has criticised its European allies for failing to come up with more combat units, has some sympathisers within its ranks for Europe's difficulties.
Victoria Nuland, the US Ambassador to Nato, told The Times in an exclusive interview: "One of the problems is that European defence budgets are going down. When you look at the alliance, you don't see 30,000 troops sitting in a parking lot with nothing to do and waiting to be sent somewhere. Everyone is stretched. There are some countries that could do more but one of the reasons why alliance members are not chipping in with troops and equipment for Afghanistan is that they haven't hardened their helicopters to be able to fight in the desert and they haven't had counter-insurgency training in the desert."
She added: "After the Cold War ended, everyone thought we would be able to focus on soft security, but now we find we have to do hard security. The UK has one of the best militaries in the world and is good at recruiting but the entire alliance structure has shrunk. Nato is stretched to find 60,000 troops to deploy. In Afghanistan we're now in a hump period between fighting the Taleban and training the Afghans. In three or four years' time we hope that we'll be doing more on training and less on fighting. But during this hump period it's hard for the alliance that had never fired a shot in anger before in a ground war. In Kosovo it was an air war; now in Afghanistan it's a full-scale counter-insurgency war."
Commanders in Afghanistan have been saying for some time that they are three battalions short of what is required in Regional Command South, which covers Helmand and Kandahar provinces, where British and Canadian troops are fighting.
The Americans are in the process of sending 2,200 Marines to the south. They will be used in special operations along the border and in places such as Musa Qala in Helmand. Another 1,000 US Marines will embed with the Afghan police. The Marines will be fully supported and have their own fixed-wing aircraft and helicopters.
"But it's tough on the Marines," Mrs Nuland said. "This is the 24th Marine Expeditionary Unit. It's an enormous sacrifice for them. They have already been to Iraq twice and they should be having a rest. We're asking a lot of the soldiers."
Mr Brown and Mr Sarkozy are also expected to announce a deal to build a new generation of power stations during the state visits. It was reported that the two countries would work in partnership to sell nuclear power stations to other countries.