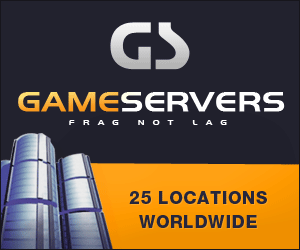 June 26 (Bloomberg) -- Pro Football Hall of Fame member Mike Ditka told U.S. lawmakers today that the National Football League needs to fix its system for helping retired players suffering from disabilities.
Ditka said that the players union has been derelict in getting help from the league for former players who suffer from health problems such as dementia and short-term memory loss incurred during their time on the field.
The hearing before a House Judiciary subcommittee follows months of criticism by former players that the league and the union have been lax in addressing their medical needs. The NFL said last week that it will speed up the process of getting benefits to disabled former players.
``I just think that to go back and pick up these people and take care of them is not that big a problem,'' said Ditka, who won Super Bowl titles as a player and a coach. ``It's right versus wrong, period.'' He was joined at the hearing by former players Harry Carson, Curt Marsh and Brent Boyd.
Dennis Curran, who oversees the NFL's collective bargaining agreement's benefits package, said benefits available to a player who is permanently disabled and out of the league less than 15 years increased to $110,000 now from $9,000 in 1982.
``In 1982, players who played before 1959 had no retirement benefits,'' Curran said in the text of his remarks. ``They now receive benefits as participants in the retirement plan.''
Distribution
Last year, former players received more than $55 million in pensions, Curran said. About $20 million in disability payments were paid.
The hearing marks the second major test for Roger Goodell, who became NFL commissioner in August and suspended several players for off-the-field conduct that threatened to tarnish the image of a league that draws at least $6 billion in revenue a year. Neither Goodell, nor players union chief Gene Upshaw were at today's hearing.
Eugene ``Mercury'' Morris, a former running back for the Miami Dolphins and a three-time Pro Bowl selection, said at a press conference today before the hearing that the retirees hope Goodell, Upshaw and other officials are issued subpoenas that require their appearance before lawmakers.
``We have been betrayed,'' Bernie Parrish, a former defensive back for the Cleveland Browns, said at the press conference. Parrish, who played from 1959 to 1966, helped lobby for today's hearing. ``Our union, Roger Goodell and the owners are operating under a system of delay, deny and hope-you-die.''
Benefits Process
Last week, the NFL said it will expedite the benefits process for some former players by using the Social Security Administration's standards for defining disabilities. Greg Aiello, spokesman for the league, said that any retired player who qualifies for Social Security benefits will be automatically approved for NFL disability.
``A great deal of what has been said or written about the benefits available to NFL players has been wrong or misleading,'' Douglas Ell, an attorney who represented the players union at the hearing, testified.
Ell said that from April 2006 to March 2007, active players contributed about $20 million in disability benefits to former players. Another $96.5 million went to fund other retirement benefits. Every collective bargaining agreement has increased benefits, including those for former players, since 1993.
Other Options
The NFL said in May that it's exploring different ideas to address the medical needs of former players. It is considering a system to better identify those in need of assistance, making arrangements with facilities around the country at which retired players can obtain care at a reasonable cost, and ensuring the availability of assisted-living facilities.
Linda Sanchez, the California Democrat who chairs the subcommittee, said she called today's hearing because of recent reports that the benefit plan offered retired players ``may be stacked against players who need serious medical care.''
Sanchez said in an interview after the hearing that the NFL, the union and players presented several ideas that could enhance the system for retirees. They include changing which doctors determine whether a player is eligible for disability and having an independent arbitrator rule on claims that are denied.
``We'll see what, if anything, changes,'' she said.
To contact the reporter on this story: Aaron Kuriloff in New York at
akuriloff@bloomberg.net
http://www.bloomberg.com/apps/news?p...W.c&refer=home