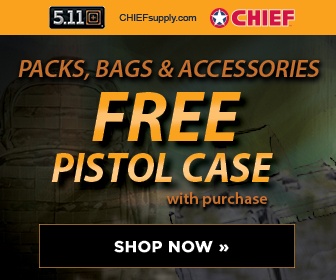 Norfolk Virginian-Pilot
March 1, 2008 By Rainer Sabin, The Virginian-Pilot
NORFOLK--As he had done so many times before in his life, Mike Ditka stood in front of a captive audience and delivered a pep talk. But the group of people he addressed Friday wasn't a pack of football players. And this wasn't a locker room. They were sailors and soldiers, being processed at Norfolk Naval Station before their scheduled deployments to Iraq and Afghanistan.
"You are what this country is all about," said Ditka, the 68-year-old former NFL coach and player who was in town to speak at the Navy Supply Corps Foundation Ball. "I know what you are doing, and I appreciate it. I understand sometimes what you do is thankless. A lot of people do thankless stuff in life. But sometimes you have to do it."
About 100 service members from several different branches, known as individual augmentees, listened closely and then asked questions of Ditka. What is your approach to leadership? What will the Cleveland Browns look like next season? Did you regret taking that cover photo with Ricky Williams?
He answered all of them, sometimes sparking laughter. Then he took pictures with each of the soldiers and sailors and signed autographs. In three to eight weeks, they will be overseas, providing support for the various units in combat.
Over the years, Ditka, an ESPN analyst and entrepreneur, has become a cultural icon because of his tough-guy persona. He still sports his slicked-back hair and bushy moustache. But Friday, he was reserved. He never raised his voice.
"I think his players got yelled at a little more," said Christopher Newsome, a petty officer third class from Melbourne, Ark.
"He was a very motivating speaker," said Cmdr. George McKemey, 42, of Charlotte, N.C., who is headed to Baghdad for a year to help with resource planning. "For somebody in his position to take the time out and come and talk, that's nice."
Ditka does several corporate speaking engagements each month but has been called upon only once before to address a military group.
"It's more of an honor to do military," said Ditka, who wasn't being paid for his appearance Friday. "Speaking to corporations, I think I have a very sound message about values and success and what it takes to get to the top. But that doesn't matter. These guys are putting their life on the line every day."
Thirty minutes after Ditka left, many of the soldiers and sailors were going through the final steps before shipping out today to Fort Jackson, S.C. Newsome and McKemey received their khaki camouflage uniforms. It was one more reminder they are headed to a battleground.
"These people are saying goodbye and are off to war," said Navy Chaplain Patrick Finn. "For somebody just to break that up a little bit and step in the midst of it, it helps. (Ditka) represents more than he is. It meant a lot."