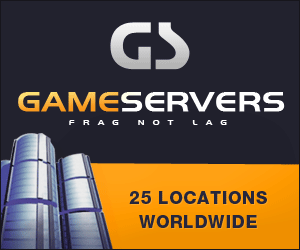 Wall Street Journal
April 8, 2008
Pg. 3
Sharp Differences In Viewpoints Echo Discord on Iraq Issue
By Yochi J. Dreazen and Laura Meckler
WASHINGTON -- Iran might end up sharing center stage when Gen. David Petraeus and the U.S. ambassador to Iraq, Ryan Crocker, testify Tuesday before Senate panels featuring the three presidential candidates.
Iran is emerging as a hot-button campaign issue, with the candidates differing sharply on what approach to take toward Tehran and its hard-line leadership. Likely Republican nominee John McCain, who has been delivering warnings on Iran, told reporters ahead of the hearing, "I think you're going to hear more about the Iranian influence, the arms they've provided, the money, the training, particularly the extent of their influence in southern Iraq. It's pretty extensive, and I think he's going to be talking about that."
Aides say Gen. Petraeus, the top U.S. commander in Iraq, will focus his testimony on a recommendation to keep troop levels steady after the last of the 30,000 "surge" troops depart Iraq in July to allow time for assessing the impact of those withdrawals. The general will also tell lawmakers that Iraq's security situation has improved markedly in recent months but that the gains are fragile and could be easily reversed, aides say.
The three candidates differ over Iraq, but the disagreements about Iran are just as striking. Sen. Barack Obama has offered to negotiate with Iranian President Mahmoud Ahmadinejad without preconditions. His rival for the Democratic nomination, Sen. Hillary Clinton, has described Iran as a threat to U.S. interests across the region and voted in favor of labeling Iran's Revolutionary Guard as a terrorist force. Sen. McCain favors tough sanctions against Iran and has hinted that he would use force to prevent the country from acquiring nuclear weapons.
The political differences reflect the lingering disagreements between U.S. civilian and military policy makers about the true threat posed by Iran -- and what to do in response.
Within the State Department, some senior officials believe that Iran has worked to curb the flow of advanced weaponry into Iraq and deserves some credit for the recent declines in violence there. Many top U.S. military commanders, by contrast, believe that Iran is supporting an array of militants inside Iraq and is actively working to destabilize the country.
Lt. Gen. Raymond Odierno, who served as the No. 2 U.S. commander in Iraq, said recently that Iran posed the greatest long-term threat to Iraq. The general said the U.S. had "pretty clear" evidence that Iran continued to train Shiite extremists and provide them with rockets and other weapons.
The policy debate about Iran is spilling over into the political arena, and Tuesday's hearings with Gen. Petraeus and Mr. Crocker will give the three presidential candidates a high-profile opportunity to push their views about Iran.
Focusing on Iran could be a double-edged sword for Sen. McCain, who is staking his campaign on his foreign-policy credentials and his belief that U.S. forces must remain in Iraq.
Highlighting Iran's growing influence inside Iraq could underscore his arguments against a precipitous withdrawal from Iraq. But it could also persuade many voters that he is laying the groundwork for military action against Iran itself, a frightening prospect to those who worry that the military is already stretched too thin by the long wars in Iraq and Afghanistan.
"Let me say categorically, because I'm worried about Iranian influence doesn't mean that I'm ready to go to war with Iran," Sen. McCain said Sunday. "Please, I'm not."
Sen. McCain laid out his case Monday for a continued large-scale U.S. presence in Iraq. Speaking at the national headquarters of the Veterans of Foreign Wars, he said that the administration's current military strategy for Iraq is working and that withdrawal would have devastating consequences. He also took a direct swipe at his Democratic rivals, suggesting they are promoting withdrawal purely for political reasons.
"Doing the right thing in the heat of a political campaign is not always the easiest thing. But when 4,000 Americans have given their lives so that America does not suffer the worst consequences of our failure in Iraq, it is a necessary thing," he said. "In such a grave matter, we must put the nation's interests before our own ambitions."
Iran has long been a controversial issue for Sen. McCain, who has faced heat for singing "bomb, bomb, bomb, bomb, bomb Iran" to the tune of the Beach Boys' song "Barbara Ann." More recently, he came under harsh attack from his Democratic rivals after mistakenly accusing Iran of providing support to Sunni, as opposed to Shiite, militants and then sending them back inside Iraq.
Over the weekend, he said that Palestinian militants are firing Iranian-made missiles into Israel and accused Iran of continuing to pursue nuclear weapons. The latter point directly contradicts a recent national intelligence report about Iran; the National Intelligence Estimate concluded that Tehran halted its nuclear-weapons efforts in 2003.
Iran also poses challenges for Sen. McCain's Democratic challengers, Sens. Obama and Clinton, who have been sniping at each other for months over how to deal with the country.
The dispute dates back to July, when Sen. Obama said he would be willing to meet with the leaders of Iran in the first year of his presidency. Sen. Clinton derided the comment as naive and said such meetings would be "used for propaganda purposes" by the Iranians.
The disagreement escalated in September, when Sen. Clinton voted in favor of labeling Iran's Revolutionary Guard a "terrorist organization" and calling for new sanctions against the military entity.
Sen. Obama was out of the Senate at the time of the vote but said he would have voted against it. He has repeatedly used the Republican Guard vote to accuse Sen. Clinton of making it easier for the Bush administration to launch a war against Iran, a charge Sen. Clinton angrily denies.
In a conference call Monday, two Democratic senators -- both military veterans -- said the Bush administration was to blame for Iran's growing influence inside Iraq and across the broader Middle East.
Sen. Jack Reed of Rhode Island said the U.S. "presence in Iraq has enhanced the power in the region and within Iraq of Iran." Sen. John Kerry of Massachusetts, the party's unsuccessful 2004 presidential nominee, said the U.S. has been "empowering" Iran and making it easier for Tehran to "exercise power they have had for centuries."
Sen. Kerry, who has endorsed Sen. Obama, said the U.S. should expand its diplomatic outreach to Iran and seek to avoid a military confrontation with the country.
"The Iranian involvement in Iraq is disturbing," he said. "But it is not under current circumstances a cause to go to war."