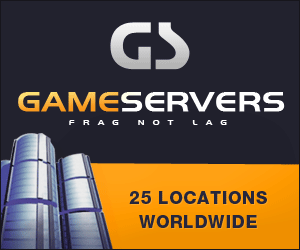 Washington Post
April 7, 2008
Pg. 1
At Tuesday's Sessions, Candidates Can Ask Questions, Try to Score Points

By Jonathan Weisman, Washington Post Staff Writer
When Army Gen. David H. Petraeus and Ambassador Ryan C. Crocker travel to Capitol Hill tomorrow, they might be the ones before the microphones, but the cameras will be trained on three of their inquisitors: Sens. John McCain, Hillary Rodham Clinton and Barack Obama.
The hearings before the Senate Armed Services and Foreign Relations committees promise to be as much about presidential politics as about the past six months of military and diplomatic progress in Iraq. All last summer, Washington anxiously awaited the September appearances of Petraeus, the commanding U.S. general in Iraq, and Crocker, the top U.S. diplomat in Baghdad, anticipating that their testimony could determine the political viability of continued war.
Their return engagement is eliciting no more than shrugs -- except on the political front. It has been months since Obama, McCain or Clinton appeared at a hearing, but all three contenders for the White House will take rare breaks from their campaigns to be on hand. Although the committee chairmen are loath to admit it, two relatively junior Democratic senators and one ranking Republican are likely to steal the show.
"This is sort of a dress rehearsal for who is best prepared to be commander in chief, who has the best understanding of what has happened, what was wrong in Iraq and how to fix it," noted Sen. Lindsey O. Graham (R-S.C.), an Armed Services Committee member and McCain backer.
For the three candidates -- and for the Senate at large -- there is little expectation of surprises. Last September, lawmakers anxiously watched for cracks, either in Republican support of President Bush's war policies or in Democratic opposition.
"It's all completely predictable this time, what everyone is going to say," said Sen. John F. Kerry (D-Mass.), a senior Foreign Relations Committee member and Obama backer.
If anything, the campaigns have dug the divisions deeper. Besides Bush, no other politician is as vested in the success of the troop increase and new counterinsurgency strategy as is McCain. He helped promote the troop increase, then used the fall and winter's drop in violence to resurrect his campaign. Graham said McCain has the opportunity tomorrow to make those successes his own -- and to challenge his would-be Democratic rivals to prove them illusory.
With Obama and Clinton (N.Y.) still dueling for the support of the Democratic voters most disenchanted with the war, neither is about to break from promises to end it.
"We have more than 150,000 Americans in the middle of two wars, brave men and women on their second or third or fourth tours of duty in Iraq, a place where we're spending $400 million a day to help a government that refuses to help itself, a war that never should have been authorized and never should have been waged," Obama told the North Dakota State Democratic Convention on Friday.
For the outsize personalities that dominate the two committees, the political preparations for the hearings have been particularly galling. Foreign Relations Committee Chairman Joseph R. Biden Jr. (D-Del.) rejected any suggestion that he move Obama up in the questioning order rather than stick to the committee's rules on seniority. "The biggest mistake we could make is politicizing this, looking at this in terms of political advantage," he said. "The American people are sick of this."
But even they concede that the attention is unavoidable. "That's a natural thing in the middle of a political campaign, that the media will look at the candidates, scrutinize them, read all kinds of things into their answers and their body language, into their greetings and their hugs and their coughs, their sneezes and a few other things," Armed Services Committee Chairman Carl M. Levin (D-Mich.) grumbled.
Recent events in Iraq -- particularly, the Iraqi government's inconclusive assault on Shiite militia in the southern port city of Basra -- show how deep the political divisions in Washington run. Graham gave the government of Prime Minister Nouri al-Maliki an "A" for effort but a "D" for execution, suggesting the assault showed that Iraqis are ready to defend national unity but still need U.S. military support. Sen. Saxby Chambliss (R-Ga.), a McCain supporter on the Armed Services Committee, said Basra is evidence of what happens when a Western military force -- the British in this case -- withdraws too quickly.
Democrats saw something very different. "We cannot be in that position, where our troops are brought into a communal conflict and have their lives jeopardized by a prime minister who's got a political agenda, not just a military agenda, and who's highly sectarian, with a corrupt administration," Levin said.
In the ideological duel that will unfold tomorrow, McCain will have a distinct logistical advantage, Republicans are quick to note. As the ranking Republican on the Armed Services Committee, he will deliver the second statement and the second set of questions, and will have the right to interject at will. Allies said he is likely to toss out Clinton's statement from the September hearing that it would take "a willing suspension of disbelief" to accept Petraeus's security assessment, and Clinton -- lacking seniority -- will only be able to watch.
Finally, McCain's positive assessment of progress in Iraq will jibe with the testimony of Petraeus and Crocker.
"There's no strategy to back him up on anything," Chambliss said. "John's independent. John's going to ask what John wants to ask, and probably take as much time as he wants to take and go as many rounds as he wants to go."
Republican skeptics on Iraq are plentiful on the Foreign Relations Committee, but the Armed Services Committee Republicans are a hawkish lot, Chambliss noted -- and they will be backed by independent Sen. Joseph I. Lieberman (Conn.), a Democrat by heritage but a bulwark of McCain's defenders. In contrast, Clinton, whose seniority ranks ninth of 12, is unlikely to get a word in until late in the session.
Obama may be in even worse shape. The Foreign Relations Committee, famous for its long-winded and assertive chairman, will not begin its hearing until 2:30, and if all members show, Obama would be 13th to speak -- possibly after the evening news. Biden made it clear Friday he plans no deference to the junior senator from Illinois, saying that would be "putting a big light up, saying this is all politics." Obama aides said Friday he had not asked to be moved up in the questioning.
"On the Banking Committee, you get to speak if you show up early. On Foreign Relations, it's strictly by seniority," lamented Sen. Robert P. Casey Jr. (D-Pa.), who recently endorsed Obama.
Obama supporters were cautioning not to expect a game-changing moment. "This campaign is much bigger than a hearing on the Hill and seven minutes of questioning," said Kerry, the panel's third-ranking Democrat. "I don't think that Obama is relying on that as his strategic moment at all."
But even for the candidates not slated for prime time, the stakes might be considerable. "This hearing will be carried live and watched by few. The comments in this hearing will be replayed endlessly," Graham said.
All three senators have indicated they are preparing diligently. Obama told reporters aboard his campaign plane Friday that he will press Petraeus and Crocker to answer a question pointedly posed in September by former Armed Services Committee chairman John W. Warner (R-Va.): Has the Iraq war made the nation safer?
"Essentially, what we've seen both from the administration and from John McCain is a trumpeting of improvements from a horrific situation to simply a unsustainable and intolerable situation," Obama said. "It's looking at the entire picture that I think is the obligation of the president."
Democrats will press their contention that the recent flare-up of violence in Basra showed a failure of leadership by the Iraqi government and a failure of military training by the Bush administration.
Another flash point will be news that the Iraqi government is running a surplus of at least $30 billion from oil profits, yet U.S. taxpayers continue to foot the bill for reconstruction and military training.
Committee Republicans said McCain is ready to challenge Clinton on her statements from September. And he is likely to take ownership of the "surge" strategy that sent tens of thousands more troops to Iraq and refocused their mission on civilian security.
"The two big themes will be: 'Did my theory or belief that more combat power lead to a more stable Iraq? Did that work?' And secondly: 'Okay, if we change strategy, if we adopt the Clinton-Obama pathway, what's the most likely consequence?' " Graham said.
Clinton spokesman Philippe Reines said the senator will press Petraeus and Crocker on what she sees as a lack of political progress in Iraq, the rising influence of Iran and "the strain on our military caused by the continuing presence of large numbers of troops in Iraq."