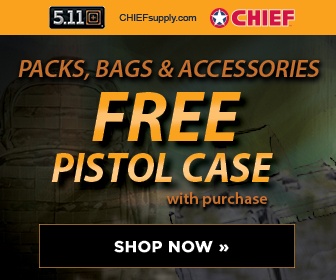 Miami Herald
March 1, 2008
'Major deficiencies' in fire safety have hindered the opening of Baghdad's new $740 million U.S. Embassy.

By Warren P. Strobel
WASHINGTON--None of the 26 buildings in the new $740 million U.S. Embassy complex in Baghdad is ready to be occupied. Fire alarms intended to safeguard more than 1,000 U.S. government employees aren't working. Kitchens in some of the buildings are fire hazards.
A senior State Department official in December certified that construction was ''substantially complete,'' but department inspectors found ''major deficiencies'' at the unoccupied embassy, according to their inspection report, which Rep. Henry Waxman, D-Calif., released Friday.
McClatchy reported earlier this week that the new chief of the State Department's embassy-building arm, Richard Shinnick, has voided the Dec. 16 certification -- made under his predecessor, retired Army Gen. Charles Williams -- that the embassy is nearly ready to be occupied.
Troubled project
In a blistering letter to Secretary of State Condoleezza Rice, Waxman, who chairs the House of Representatives Oversight and Government Reform Committee, accused the State Department of withholding documents about the troubled project.
''It appears that the State Department is concealing from Congress basic information about the status of the embassy project and the activities of officials and contractors involved. This continued intransigence is inappropriate,'' wrote Waxman, who threatened to haul Rice's deputy before his panel.
The new embassy, a 104-acre complex in Baghdad's fortified Green Zone, which has been the target of sporadic mortar and rocket attacks, has become a symbol of wartime mismanagement. It is months behind schedule and the subject of two criminal probes.
List of problems
The documents Waxman released Friday cited a number of specific problems:
*Fire alarms in three of six apartment buildings that will house U.S. diplomats didn't operate properly during tests.
*There are problems with a diesel engine fire pump that sends water to fire hydrants and sprinklers.
*The fire alarm network, which alerts firefighters and security personnel to a fire, doesn't operate properly.
State Department officials said the problems with the embassy's fire-safety systems were being addressed. The building won't be accepted from the contractor, First Kuwaiti General Trading and Contracting Co., until it's up to specifications, they said.
''We certainly have no intention of taking occupancy or establishing occupancy in a facility that doesn't fully meet all our standards,'' State Department spokesman Tom Casey said. As to Waxman's document request, Casey said, ``I am sure that we will prepare an appropriate response to his questions.''
Waxman also disclosed that because the embassy was prematurely declared ready, First Kuwaiti is being paid $4.5 million under a new contract to maintain it.