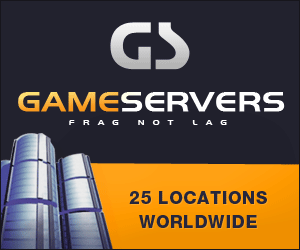 Quote:
Criminal case instituted vs supposed kamikaze terrorist
Photo ITAR-TASS

MOSCOW, July 14 (Itar-Tass) — A criminal case was instituted under three articles against supposed kamikaze terrorist Viktor Dvorakovsky, Itar-Tass learnt from spokesman of the Russian Investigation Committee Vladimir Markin.
"A criminal case was instituted under the following articles of the Russian Criminal Code – "attempts on life of officers of law enforcement bodies", "illicit trafficking of arms and explosives" and "illegal manufacture of explosives" against Dvorakovsky, suspected of hatching a terror act," Markin reported.
Dvorakovsky was nabbed last night in the village of Inozemtsevo, Stavropol Territory, Itar-Tass learnt from a duty officer of the Zheleznovodsk police precinct. The officer said that "policemen paid attention to a young man who was hiding in a bush from the headlights of a patrol car". "Road traffic policemen tried to detain him, but he hurled an explosive in their direction, whose blast contused a police officer," the source said.
Policemen made warning shots, but the suspect continued offering resistance. Then they opened fire to hit. Dvorakosky tried to throw a second explosive device, but it went off ahead of time. "His hand was torn off by a blast; besides, he has three bullet wounds. He is now at an intensive care ward, and his state is serious," local law enforcers described.
In turn, the press centre of the Russian Interior Ministry told Itar-Tass that Dvorakovsky had on him another two explosive devices. The place of the incident is now fenced off. Specialists now work at the place of the emergency. Psychological assistance is rendered to residents of a nine-story building, standing nearby.
The press centre also noted that "following Dvorakovsky' s detention, policemen seized from him a package supposedly with another two explosive devices and a knife".
Law enforcers started shadowing Dvorakovsky in 2010. Police suspected him of engineering a terror act. According to available information, "Dvorakovsky is a sympathiser of a radical religious teaching, passed ideological training and can be used, supposedly, as a kamikaze terrorist," said earlier Tass sources at law enforcement bodies of the Stavropol Territory.
This information can be confirmed by a blast that thundered in Pyatigorsk last spring at a house, tenanted by Dvorakovsky. It turned out at the time that he was assembling an explosive device at home which went off spontaneously when he was out. Following this, he was put on the federal Wanted List.
Dvorakovsky supposedly cooperated with kamikaze Razdobudko who died in a blast in Makhachkala, was implicated in engineering a terror act in Minsk and other resounding crimes.


http://www.itar-tass.com/c32/185759_print.html
Pretty awful translation, I know, that's ITAR-TASS, sorry. But you can understand the main points.
What we are seeing with Dvorakovsky, Razdobudko, and others, is that the Islamist rebellion, whose actions using regular Chechen or other Caucasian suicide bombers and other terrorists were increasingly foiled due to security forces using ethnic profiling techniques, are now recruiting Slavic people, I don't know what they promise them, I guess they target already anti-social people, offer maybe money, maybe narcotics, convert them to Islam, make them into bombers.
Obviously with a Slavic Russian appearance a terrorist would not so identifiable in Moscow, Petersburg, or Stavropol. This is a whole new threat. I don't know how the government will adapt to it, but they better do.