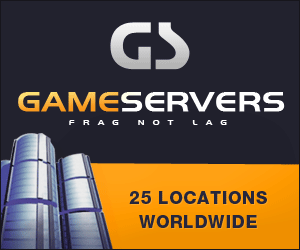 Washington Examiner
May 1, 2007
By Rowan Scarborough, National Security Correspondent
WASHINGTON - Two Saudis who crashed a plane into the Pentagon on Sept. 11, 2001, were known to the CIA as al Qaeda operatives but nonetheless were able to book seats using their true identities, as well as a credit card bearing the real name of one of them.
No alarm bells went off, even though the spy agency kept the names of Khalid al-Mihdhar and Nawaf al-Hazmi in a classified database. After hijacking American Flight 77, they killed 189 people when they drove the plane into the Department of Defense's headquarters.
Today, U.S. government officials contend that such a monumental slip could not occur again. In the last five years, intelligence agencies have compiled a centralized terror-watch list of tens of thousands of names and put it in one location, the FBI's Terrorist Screening Center.
Agencies now must send the names of suspected malefactors to the center's Terrorist Screening Database. The consolidated roll must be available to the FBI, the Federal Aviation Administration, and other agencies responsible for keeping terrorists off planes and out of the United States.
"Now there is a business process across the government for how agencies should handle information on individuals who are known or suspected terrorists," John Brennan, the CIA's former No. 3 official, told The Examiner.
When several Paris-to-Los Angeles flights were canceled in December 2003, for example, it was because the new terrorist database turned up names that were on the passenger manifests.
"There are a lot of good news stories the public doesn't know about because individuals were stopped before getting on a plane," Brennan said.
Brennan was named chairman last month of the Intelligence and National Security Alliance. The nonpartisan group is a mix of government and corporate figures who share information on intelligence collection.
After Sept. 11, then-CIA Director George Tenet picked Brennan, the agency's deputy executive director, to set up the new U.S. National Counter Terrorism Center in Tysons Corner in 2004.
Brennan retired a year later and became president of The Analysis Corp., which provides technical support to the FBI screening center.
The NCTC is the gatekeeper for names added to the computerized FBI database. U.S. agencies nominate suspected terrorists. Researchers use the NCTC's stockpile of reports to check the person's background, and, if warranted, send the name to the FBI.
"I wanted our analysts to have voyeuristic access into those data systems in order to identify important nuggets of information," Brennan said.
If such centralized data-keeping were available in 2001, Brennan said, al-Mihdhar and al-Hazmi would not have been let into the country, much less allowed to board American Flight 77.