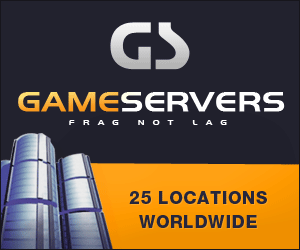 USA Today
March 21, 2007
Pg. 1
By Rick Jervis, USA Today
CAMP SPEICHER, Iraq — The U.S. military is countering a recent wave of Iraqi insurgent attacks on helicopters by limiting the airspace where U.S. pilots can fly.
The enlargement of several "no-fly zones" north of Baghdad — marked as red circles on aviation maps — may be yielding results. Enemy fire brought down at least seven U.S. military helicopters between Jan. 20 and Feb. 21, but there have been no new reported shootdowns since that period.
Helicopters are also flying higher and conducting more missions at night. Some pilots say such tactical changes carry new risks, but commanders say they are succeeding for now.
"We're through that rash of shootdowns," said Col. A.T. Ball, commander of the Army's 25th Combat Aviation Brigade. "The measures we have taken in terms of adjustment to what we see the enemy doing on the ground have shown some effects."
Pilots are required to avoid the no-fly zones while transporting troops from base to base, said Maj. Rich Gordon, executive officer of the 2nd Battalion, 25th Aviation Regiment, 25th Combat Aviation Brigade. The brigade is made up of about 600 helicopter pilots who fly in an area from Baghdad north to the Turkish border.
American helicopters are increasingly relied upon in Iraq as roadside bombs target U.S. troops, making ground travel deadly. U.S. helicopter pilots are expected to fly about 400,000 hours this year, up from 240,000 in 2005.
Some insurgents flushed out of Baghdad by a month-old security operation have moved north of the capital, Gordon said.
Helicopters have been downed using a combination of automatic rifle fire, heavy-machine-gun attacks and surface-to-air missiles, Ball said.
Enlarging the no-fly zones may push pilots repeatedly into the same areas, creating a pattern insurgents could detect, said Chief Warrant Officer Bobby Remington, who pilots a UH-60 Black Hawk helicopter with the 2nd Battalion.
"It's just a matter of time before the enemy realizes, 'Hey, they used to come that way, now they're coming this way,' " Remington said.
Insurgents have been closely studying the brigade's flying patterns since it arrived in Iraq last summer, said Chief Warrant Officer Antonio Ruiz, another Black Hawk pilot with the battalion. "They're not stupid," he said. "They're learning things. We change, then they change."