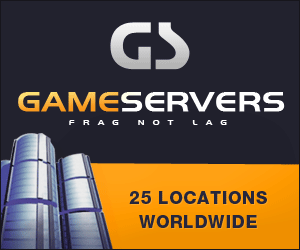 Washington Post
December 4, 2007
Pg. C1
By Howard Kurtz, Washington Post Staff Writer
After nearly five months of mounting criticism, the New Republic yesterday disavowed reports about petty wartime cruelty in Iraq, saying the magazine had lost faith in the Army private who wrote them.
"We cannot be confident that the events in his pieces occurred in exactly the manner that he described them," Editor Franklin Foer wrote of the dispatches by Scott Thomas Beauchamp. "Without that essential confidence, we cannot stand by these stories."
Foer said in an interview that he kept waiting for Army investigative documents -- some promised by Beauchamp -- that never arrived. "I hope our investigation and honest admissions of failure will reassure our readers that we're committed to the highest standards," he said.
The magazine's admission came as National Review Online acknowledged that two postings it carried from Lebanon by W. Thomas Smith Jr., a former Marine, were "misleading." One involved a report that 4,000 to 5,000 Hezbollah gunmen had "deployed to the Christian areas of Beirut in an unsettling 'show of force.' " No other journalist in Lebanon has reported seeing such a deployment.
In the New Republic case, Foer acknowledged a key "mistake" in checking on whether Beauchamp lied or exaggerated in writing that U.S. soldiers had made fun of a disfigured woman, run over dogs for sport and played with an Iraqi child's skeletal remains. Foer said Beauchamp's wife, Elspeth Reeve, then a researcher at the magazine, was assigned "a large role" in checking the story. While Reeve acted in good faith, he said, "there was a clear conflict of interest."
Foer said he recognizes that some of the corroboration was coming from "Beauchamp's buddies" and that the private "sounded defensive and evasive" in trying to explain why he initially placed the allegedly disfigured woman in Iraq rather than Kuwait.
"We never should have put Beauchamp in this situation," Foer wrote. "He was a young soldier in a war zone, an untried writer without journalistic training."
Reeve said last night that "the retraction doesn't make much sense" and that even if Beauchamp had provided the magazine with his statement to Army investigators, it was "no magic bullet." Many of Beauchamp's Army friends told her they supported her husband, Reeve said. "I'm not saying that's absolute proof of the stories, not at all. But I think it shows there's a lot more reporting that could be done on the story."
At National Review Online, Smith, who directs counterterrorism research for the group Family Security Matters and is executive editor of World Defense Review, writes a blog called the Tank. Questions about his reporting were first raised by the Huffington Post's Thomas Edsall, a former Washington Post reporter.
Edsall quoted four journalists with Middle East experience as challenging Smith's Sept. 29 account that thousands of Hezbollah gunmen had surfaced in Beirut. One, Michael Prothero, called the account "insane." Another, Chris Allbritton, said Smith is a "fabulist."
They also challenged Smith's Sept. 25 description of a "sprawling Hezbollah tent city" near the Lebanese parliament, occupied by "some 200-plus heavily armed Hezbollah militiamen."
Kathryn Jean Lopez, National Review's online editor, said yesterday: "We're at the point where we're reviewing other things he's written for us and will make a decision from there. And tied to this all, we're putting more safeguards in place to prevent this from happening with writers." Lopez had told the Huffington Post that some of Smith's reports were incomplete and misleading.
On his National Review blog, Smith backed away from his report on the thousands of Hezbollah gunmen: "I should have caveated the reporting by saying that I only witnessed a fraction of what happened (from a moving car), with broader details of what I saw ultimately told to me by what I considered then -- and still consider to be -- reliable sources within the Cedar Revolution movement, as well as insiders within the Lebanese national security apparatus. . . . Since then, I have not been able to independently verify that 'thousands' of armed Hezbollah fighters deployed to the Christian areas of Beirut in late September, but my sources continue to insist that it happened."
As for the Hezbollah "tent city," Smith said he "saw at least two AK-47s there with my own eyes."
"Did I physically see and count 200 men carrying weapons? No. If I mistakenly conveyed that impression to my readers, I apologize."
In the polarized world of the blogosphere, conservative Web sites, led by the Weekly Standard, hammered at the flawed reports in the New Republic, while the liberal Huffington Post blew the whistle on National Review. But while liberal bloggers pounced on Smith's work yesterday, they were joined by conservative Michelle Malkin, who accused the writer of "bogus, shoddy reporting" and "phenomenal errors."