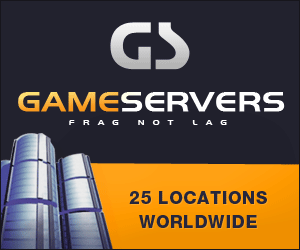 Shreveport (LA) Times
September 15, 2008
By John Andrew Prime
The report from the blue-ribbon task force chaired by former Defense Secretary James Schlesinger and delivered last week to current Defense Secretary Robert Gates would pump new life into an old friend at Barksdale Air Force Base: the 8th Air Force.
Three of the report's 11 recommendations would directly jab the numbered air force with the organizational equivalents of growth hormones. These are that the 8th Air Force should control all Air Force bombers by September 2009, that it should lose all side missions except for the bomber role, again no later than one year from now, and that it should shift from control by Air Combat Command to a newly created Air Force Strategic Command, or AFSTRAT, molded from the clay of what is now Air Force Space Command.
AFSTRAT, if one looks close, would bear a remarkable resemblance to the Strategic Air Command molded by the likes of Generals Curtis LeMay and Thomas Power, that was shut down in the early 1990s, shortly after the supposed demise of its presumed reason for being, the former Soviet Union.
Recent developments, from Air Force mishandling of nuclear weapons and components, to the posturing of a resurgent Russia against Western-leaning Estonia and Georgia, have focused administration eyes on the need to recreate a leaner, meaner and more disciplined nuclear force. Hence the Schlesinger Task Force and its report.
The first major questions that might come to mind with the local reader concerned with 8th Air Force should be "Will this force a move from Barksdale to somewhere else?" and "How will this play with current plans, now paused under review, to create a Cyber Command that now uses cyber capabilities of the 8th Air Force?"
Lt. Gen. Robert J. Elder Jr., the current 8th Air Force commander at Barksdale, doesn't believe the former will happen.
"The Air Force took aggressive actions to implement the recommendations in the Defense Science Board report released in February and the Donald Report released in May," he said. " As a result, many of the recommendations in the Schlesinger report are already being implemented."
The proposal has a thumbs-up from a former Cold War warrior, retired Air Force Brig. Gen. Peyton Cole, a past 2nd Bomb Wing commander, of Bossier City.
"Frankly, anything that would put more emphasis and oversight on the nuclear mission would be welcomed," Cole said. "Jim Schlesinger is pretty long on the tooth but he's still pretty viable and coherent. We've gotten away from the old SAC doctrines and protocols that governed dealing with nuclear weapons, and we certainly need to 'return to the future' by re-implementing those old ways."
As a bit of history, 8th Air Force, which became famous in World War II as the U.S. equivalent of the British Bomber Command, came to Barksdale in 1975 from war duty in Southeast Asia.
It was deployed overseas and was headquartered at Bushy Park, England effective 25 June 1942. It relocated to High Wycombe, in February 1944 with the reorganization of 8th Air Force and the establishment of United States Strategic Air Forces in Europe.
It was formed as the VIII Bomber Command at Langley Field, Va., in 1942, but almost immediately was reassigned to Savannah Army Airbase, Ga., with personnel quickly sent on to England, where 8th Air Force occupied such hallowed field as High Wycombe, Bushy Park, RAF Polebrook, RAF Grafton Underwood, RAF Molesworth, RAF Steeple Morden, RAF Duxford, RAF Greenham Common, RAF Boxted, Brampton Grange Huntingdonshire and Ketteringham Hall Norfolk.
After the end of hostilities in Europe in World War II, 8th Air Force briefly as moved to Okinawa. But the dropping of the atomic bombs on Hiroshima and Nagasaki led to the end of the war in the Pacific and it left Okinawa after less than a year.
Postwar, 8th Air Force became Strategic Air Command's second numbered air force and was reassigned, without personnel or equipment, to MacDill Army Airfield, Fla., and then to Fort Worth Army Airfield, which was renamed Carswell Air Force Base after the creation of the U.S. Air Force in 1947. It remained in Texas until 1970, when it moved to Andersen Air Force Base, Guam, to conduct offensive operations in Southeast Asia. It moved to Barksdale on Jan. 1, 1975, absorbing the personnel and facilities of the old 2nd Air Force.
During these transformations, 8th Air Force acquired greater expeditionary and intelligence functions and gradually lost most of its bomber focus, including the atomic mission it alone had performed until the advent of missiles, which went to a separate command within the Air Force and also created a nuclear warfighting mission for the Navy. Until the recommendations of the Schlesinger report are implemented, 8th Air Force's bomber warfighting mission exists solely through the operation of what is called "Task Force 204."
The Schlesinger report's public version — the order by Gates to create it specifically allowed for a classified version not for public release — contains an interesting appendix which details some of the pressures put on the B-52 fleet by the service's gradual shift away from nuclear concerns and greater emphasis on expeditionary forays to Iraq, Afghanistan and other nations with "-stan" at the end of their names.
Among these are:
*ACC's most senior officer dedicated to nuclear issues is a colonel.
*Funds to address B-52 electrical systems "have been No. 1 below the cut line on ACC's unfunded priority list over the past eight years."
*B-52 "forces are suffering from severe shortages of experienced personnel in key nuclear mission areas.
*There are serious maintenance manpower shortages at B-52 wings, with one wing short 300 maintenance personnel and the other short 100, leading one wing to be unable to "generate all its aircraft due to maintenance crew shortages." One wing only has 66 percent of its assigned crew chiefs and is 130 personnel below its authorized manning level, largely due to personnel deploying overseas. The wings are not identified in the report, but the active Air Force only has two B-52 wings, one at Barksdale and one at Minot, so readers can draw their own conclusions whether these shortages hit home.
More ominously, the report said that this year both wings failed their nuclear surety inspections, or NSIs. That, Elder said, was not unexpected.
"Nuclear surety inspections have always been the Air Force's toughest evaluation — there is simply no room for error. The unsatisfactory ratings, despite strong performances by both wings, reflect the impeccably high standards we place on this critical mission. Regarding the Barksdale NSI, 2nd Bomb Wing had one unsatisfactory element that was corrected on the spot, which is why the inspection was correctly reported as satisfactory last April."He said all three of the bomber wings that have a nuclear role, the wings at Barksdale and at Minot and the 509th Wing at Whiteman Air Force Base, Mo., "are ready today to perform to the highest standards expected on these inspections, to include the no-notice inspection program which ACC implemented as a result of the DSB report."The bomber force also is at an inventory that may possibly be a historic low since the end of World War I. According to the Schlesinger report, there are 27 B-52s at the 5th Bomb Wing at Minot, only a dozen "combat coded," or reader for immediate use; 64 at Barksdale's 2nd Bomb Wing, 24 combat coded and 15 segregated for task force use; two in test configuration for the 53rd Wing at Barksdale; and eight combat-coded at the Air Force Reserve's 917th Wing at Barksdale. There also are three of the bombers at Edwards Air Force Base in California, two used for tests and one used as a heavy lift carrier by NASA.
The report also shows there are 97 B-52G models at Davis-Monthan Air Force Base, Ariz., that might be restored to flying status, and two similarly usable at Sheppard Air Force Base, Texas.
As for 8th Air Force's role in the future cyber mission, while Elder has been a major intellectual voice and theorist in the field, the latest flow charts showing the lines of command and control call for the creation of a new 24th Air Force."I still believe there will be a 24th Air Force, but perhaps along the lines we initially envisioned as a Guard numbered air force for cyber defense mirroring 1st Air Force at Tyndall Air Force Base," Elder said in August when the first reports of Cyber Command being under review surfaced. "The Air Force commitment to cyber is unchanged. As I see it, the Air Force recognizes that cyber is a mission for the entire Air Force, not just something done by a part of the Air Force in a dedicated command."