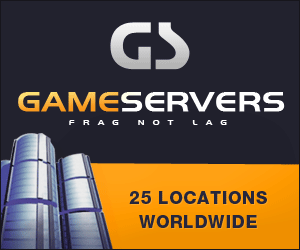 San Francisco Chronicle
April 11, 2007
Pg. 1
The Death Of Pat Tillman

By Robert Collier, Chronicle Staff Writer
Two weeks after the release of a Pentagon report about the death of former football star Pat Tillman, questions are emerging about when the commander of U.S. troops in Afghanistan learned that Tillman had been killed by fellow U.S. soldiers and not by Taliban fighters, as the military had claimed.
Gen. John Abizaid, then chief of U.S. Central Command, told investigators that he did not promptly receive a cable warning that Tillman was probably killed by friendly fire and urging that President Bush, in an upcoming speech, avoid any reference to Tillman's being killed by the Taliban.
A Chronicle review of the 18-month investigation by the Pentagon's inspector general suggests that Abizaid's statement is open to dispute.
Abizaid told investigators he was in Iraq when the cable was sent and did not receive it for "10-20" days. In fact, he reportedly was at Central Command's forward headquarters in Qatar at the time.
As the new questions arose, a House committee announced Tuesday that it will hold hearings to determine whether the Bush administration attempted to mislead the public about Tillman's April 22, 2004, death and about a separate case during the U.S. invasion of Iraq -- that of Pfc. Jessica Lynch, a 21-year-old Army supply clerk who was rescued after she was captured by Saddam Hussein's defending fighters in April 2003.
The April 29, 2004, high-priority "Personal For" cable addressed to Abizaid was written by the military's special operations chief, Lt. Gen. Stanley McChrystal, who suggested that Abizaid contact "POTUS" (the president of the United States) "in order to preclude any unknowing statements by our country's leaders which might cause public embarrassment."
According to the inspector general, "Gen. Abizaid told us there was a delay of 10-20 days in his receipt of the message because he was in Iraq," the report of the investigation said.
This period is central to the controversy because Tillman's family members say the administration covered up the actual cause of death of the former NFL Arizona Cardinals safety because the news would have compounded the scandal over the abuse of inmates at Abu Ghraib prison in Iraq -- which was revealed by CBS television April 28, one day before McChrystal's cable was sent.
On April 30, Tillman was awarded the Silver Star medal for combat heroism, and on May 3, a nationally televised memorial service was held in San Jose, during which he was lauded as a war hero.
However, Abizaid's assertion that he was in Iraq in the days after McChrystal sent his cable appears to be at least partly contradicted by the Pentagon's Web site and numerous news reports, which show that on April 30, Abizaid was at the headquarters of Central Command, known as Centcom, in Qatar, engaged in a teleconference with reporters at the Pentagon.
"First of all, good afternoon from Qatar," Abizaid said at the start of the teleconference.
Neither does the inspector general appear to have verified Abizaid's account other than relying on Abizaid's legal office, known as the staff judge advocate.
"The Centcom Staff Judge Advocate confirmed that Gen. Abizaid did not receive (McChrystal's message) in a timely manner," the report said.
Military law experts told The Chronicle that the staff judge advocate should not have been considered an unbiased source.
"The staff judge advocate were Abizaid's lawyers -- they worked for Abizaid, they got their ratings from Abizaid, and they clearly answered to him," said John Einwechter, a retired Army lieutenant colonel and military prosecutor who worked directly for Abizaid and McChrystal in 1994 and 1995.
"They're not independent, and they tend to have a strong bias toward protecting" the Centcom commander, added Einwechter, who now is in private practice in Washington. "There's no way they could do an independent investigation."
Attempts to reach Abizaid, who retired from the military last month, through the Pentagon, Army and Central Command press offices were unsuccessful.
The inspector general's spokesman, Gary Comerford, told The Chronicle that he had no information about these questions regarding Abizaid. He said that then-Defense Secretary Donald Rumsfeld did not learn about the friendly fire evidence until late May, one month after the date of McChrystal's cable.
Rumsfeld "doesn't remember the exact date because it was two years ago," Comerford said. "But his staff told him that it was May 20 or somewhere just after."
In addition to Abizaid, McChrystal's cable was sent to Lt. Gen. Philip Kensinger, chief of the Army Special Operations Command, which directly oversees the Rangers, and to Gen. Bryan Brown, head of a separate Special Operations Command.
Compared with its treatment of Abizaid, the inspector general, whose report was released March 26, was more aggressive in investigating Kensinger.
The report cited Kensinger as having testified falsely about his reasons for failing to inform the Tillman family about the evidence of friendly fire when he attended the May 3, 2004, memorial service for Tillman.
Kensinger had testified under oath on more than one occasion that he did not learn of Tillman's friendly fire death until he returned from California after the memorial, although testimony established that he knew of the true cause of death three days after Tillman was killed.
Investigators interrogated Kensinger's aides and other fellow officers to verify his statements and determined his testimony was false. Kensinger was one of four generals whom the inspector general's report recommended for disciplining.
There is no indication in the inspector general's report that either Kensinger or Brown was asked whether he had passed on the warning to officials in Washington.
Congressional hearings about the Tillman and Lynch cases are scheduled for April 24 at the House Committee on Oversight and Government Reform. "I want to know whether their misfortunes were used for political purposes by this administration to drum up support for the war," said the committee's chairman, Rep. Henry Waxman, D-Los Angeles. "The hearing we're going to have will be first step in this inquiry. How could a story that was false be told and be repeated for such a long period of time without someone putting a stop to it?"
Mary Tillman, who did not learn the true cause of her son's death for five weeks after he was killed, hopes the House hearings zero in on Abizaid as "the missing link in the cover-up," she said.
"McChrystal's (cable) was a priority message, and you can bet Abizaid's people made darn sure he got it," she added. "It said basically, 'warn the president.' I mean, how much more important can you get?"
Central Command oversees U.S military operations in a 25-country region that includes Iraq and Afghanistan. As Centcom chief from July 7, 2003, until March 18, 2007, when he retired from the military, Abizaid oversaw the Iraq war and was the most familiar uniformed military leader on U.S. television screens. He was known to give almost-daily briefings to top Pentagon officials via secure video link.
Einwechter, the former military prosecutor, noted that McChrystal -- who was also cited by the inspector general for disciplinary action -- worked under Abizaid for many years and was known to be personally close to him. In addition, McChrystal's Joint Special Operations Command was favored by Rumsfeld and Vice President Dick Cheney, who dramatically expanded its "black ops" capabilities despite protests by the CIA, which had long claimed exclusive control of secret commando work.
"It's certainly possible that Abizaid didn't get the memo because he was busy," said Einwechter.
"He was heavily engaged in fighting two wars. But it's a personal memorandum from McChrystal to Abizaid. Abizaid respects McChrystal, and vice versa. I find it difficult to believe that Abizaid wouldn't make a point of reading anything he got from him."