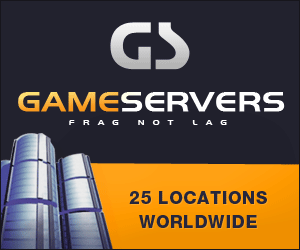 Wall Street Journal
February 23, 2008
Pg. 4
Key Parties Seek Talks With Islamic Forces; Americans Urge Battle

By Yochi Dreazen and Zahid Hussain
The U.S. wants Pakistan to take stronger measures against Islamic militants who are threatening the stability of neighboring Afghanistan. But the country's new leaders are already signaling that they would prefer a softer approach.
With Pakistan being hit by a wave of suicide bombings and other attacks, including a car bomb Friday that killed at least 12 people, U.S. policymakers believe senior Pakistani military officials have come to see Islamic violence as a serious threat to the country's future and may now be willing to mount an aggressive campaign against the religious militants responsible for the bloodshed.
Pakistan's unpopular president, Pervez Musharraf, has expressed concern about the possible "Talibanization" of his country by al-Qaeda and Taliban militants and periodically ordered his military to battle the extremists.
But key officials in Pakistan's two main opposition parties -- the Pakistan People's Party, led by the widower of assassinated former Pakistani leader Benazir Bhutto, and the Pakistan Muslim League of ex-Premier Nawaz Sharif -- say that they want instead to open talks with the Islamic militants operating along Pakistan's border with Afghanistan.
"We will use force wherever it is necessary, but will also use other means to veer them away from extremism," said Asif Ali Zardari, Ms. Bhutto's widower and the leader of the PPL.
The two parties swept to victory in the past week's parliamentary elections and are working together to form a new government. They spent Friday mulling candidates for prime minister.
The Bush administration is using the violence to prod Pakistan to take steps it has long resisted, like giving the Central Intelligence Agency and U.S. Special Operations commandoes a freer hand to hunt Islamic militants within Pakistan and agreeing to have larger numbers of American military trainers deploy to Pakistan to help the country's army prepare for a long-term struggle against Islamic guerillas.
Pentagon officials have also publicly expressed a willingness to mount joint combat operations with the Pakistani military, should Pakistan request such assistance.
"If I was wearing a different hat and was in the Pakistani military, I would be deeply concerned about the unrest and the lack of stability and security that appears to be caused by Talibanization," said Maj. Gen. Jeffrey Schloesser, who commands the Army's 101st Airborne Division, which is deploying to Afghanistan this spring.
The push comes amid mounting American concern about the situation in the largely lawless tribal regions along Pakistan's border with Afghanistan, which have devolved into safe havens for Islamic militants carrying out attacks inside both countries. Senior American commanders had long worried that an unstable Afghanistan had the potential to spark unrest inside Pakistan but now worry just as much about instability inside Pakistan spilling over into Afghanistan.
U.S. officials worry that Pakistan's next government may try to back out of agreements Mr. Musharraf made with the Pentagon on operations in the tribal areas, including the mobilization of a tribal military unit and the aggressive use of American Predator drones to attack terrorist targets.
"We're not saying that the leader has to be Musharraf," said a U.S. official working on Pakistan. "But we're concerned that politics could end up distracting" Pakistan from the growing threat posed by the Taliban and al Qaeda.
The Pakistani armed forces have long believed that India posed the biggest threat to Pakistani national security, and senior Pakistani officials may be unwilling -- or unable -- to reorient their military towards a protracted conflict with Islamic militants inside their own borders.
"The Pakistani armed forces are trained to fight India and fighting pro al-Qaeda insurgents in the tribal areas is a completely new experience for them," a senior Pakistani official acknowledged.
James Dobbins, an analyst at the Rand Corp. who served as the Bush administration's first envoy to Afghanistan, said many Pakistani leaders fundamentally disagree with American officials about the magnitude of the threat posed by Islamic violence. "The popular attitude towards the attacks is that they are a reaction to the U.S. war on terror rather than an intended threat to the Pakistani sovereignty and government," he said.
Pakistani officials say that they have nearly 30,000 troops battling militants in northwest Pakistan and in the tribal regions bordering Afghanistan, as well as an additional 70,000 deployed on the entire 1,500-mile-long border between Pakistan and Afghanistan. The size of that deployment, they argue, shows that the country is already serious about battling Islamic extremists.
Still, Pakistani commanders acknowledge that their forces have struggled to oust the well-entrenched militants, who have inflicted heavy casualties on the Pakistani troops and shown resiliency in the face of Pakistani and U.S. strikes.
A senior Pakistani commander said that the army's morale had plummeted after a long series of tactical setbacks, including the killings of hundreds of troops by suicide bombers who struck their convoys, camps and mess halls, and the videotaped beheadings of some of the soldiers who fell into the hands of the militants. "This challenge cannot be met until the army's standing is restored," the officer said.
--Jay Solomon in Washington contributed to this article.