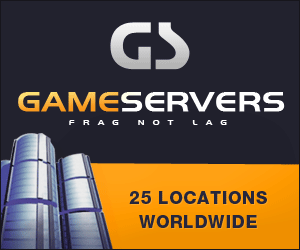 New York Times
February 13, 2008
Agencies, Reversing Musharraf Policy

By Salman Masood
ISLAMABAD, Pakistan — The new army chief of Pakistan has ordered the withdrawal of military officers from the government's civil departments, officials said Tuesday, an action that reverses an important policy of his predecessor, President Pervez Musharraf.
The order by the chief, Gen. Ashfaq Parvez Kayani, was his boldest step to disentangle the military from the civilian sphere of the government since he assumed the post after Mr. Musharraf stepped down as military chief in November.
An army spokesman said General Kayani made the decision last week, but the order was announced Tuesday, less than a week before parliamentary elections on Feb. 18. It was welcomed by Musharraf critics, who have long demanded that the military distance itself from politics.
Pakistan faces further deterioration of law and order in the northwestern tribal areas straddling the Afghan border, a refuge for the Taliban, Al Qaeda and their allies. Two technicians working for Pakistan's atomic agency were reported to have been kidnapped there on Tuesday, and the police said they had no word on the fate of Pakistan's ambassador to Afghanistan, Tariq Azizuddin, who was reported missing on Monday after he tried to drive through the Khyber Pass headed to Afghanistan.
Pakistani officials said they, too, believed that the ambassador had been kidnapped, but blamed local criminals.
Maj. Gen. Athar Abbas, an army spokesman, said that General Kayani decided last week to recall military officers from civil departments and said that it would take three to six months to do so. "A letter has been written by the Ministry of Defense to work out the details of getting the release of military officers working in several civilian departments," he said Tuesday.
As army chief, General Kayani has moved gradually to separate the military from civil affairs and politics, ending an unpopular policy of Mr. Musharraf, who had moved the military into running Pakistan's affairs since taking power in a coup in 1999.
Last month, General Kayani warned officers not to maintain contacts with politicians.
Ikram Sehgal, a former military officer and editor of Defense Journal, said General Kayani's actions were overdue and showed "the seriousness of the army in getting out of civilian affairs."
Mr. Sehgal said he saw the withdrawal as "solely on the directions of General Kayani." If Mr. Musharraf had wanted to do this, Mr. Sehgal said, "he would have done it many months ago."
Local news media reported that army officers would be withdrawn from 23 civil departments, including the National Highway Authority, National Accountability Bureau, Ministry of Education, and Water and Power Development Authority.
Mr. Azizuddin, the Pakistani ambassador to Afghanistan, disappeared after he left Peshawar, a Pakistani frontier town, and headed through the tribal areas to the Afghan border on Monday morning. He did not meet his security escort waiting in Afghanistan, said Muhammad Naeem, a the news media counselor at the Pakistani Embassy in Kabul.
The ambassador was in his official car, with a guard and a driver, Mr. Naeem said. The embassy lost phone contact with him half an hour after he left Peshawar.
Mr. Azizuddin's vehicle was found Tuesday off the road in an area known as Spinkumar, where had last been seen, officials said.
The two abducted officials belonging to the Pakistani Atomic Energy Commission were identified only as technicians, local news media reported.
They were seized Monday with their driver and five other local residents in the Sheik Badin area, adjacent to the Laki Marwat and Dera Ismail Khan districts in North-West Frontier Province. No one has claimed responsibility, and Pakistani officials said they were unsure who was responsible. The five local residents were released.
"The technicians were going for some geological survey in the area when they were kidnapped at gunpoint along with their driver," Reuters quoted Romail Akram, a senior police official, as saying.
Carlotta Gall contributed reporting from Islamabad, and Ismail Khan from Peshawar.