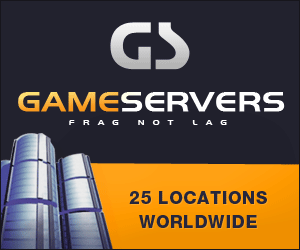 Washington Post
May 24, 2007
Pg. 6
By Walter Pincus, Washington Post Staff Writer
The House Appropriations subcommittee that controls the U.S. nuclear weapons complex's funding voted yesterday to eliminate all money that would have paid for engineering and cost studies for the new nuclear warhead that the Bush administration hoped to put in production in 2012.
In taking that action, subcommittee Chairman Peter J. Visclosky (D-Pa.) said there would be funding for the Reliable Replacement Warhead (RRW) program "only when a future nuclear weapons strategy is established." In so doing, he echoed a call for such a study that was included in the fiscal 2008 Defense Authorization Bill, which passed the House last week.
Officials from the National Nuclear Security Administration, which runs the nuclear program, have said that the RRW program offers a way to build safer warheads for 30 years and perhaps lower the total stockpile, which is about 5,000. Costs and engineering studies were scheduled for completion by 2008, which would have allowed a congressional vote next year on the RRW1 -- a warhead for the submarine-launched Trident missile -- and would have permitted delivery of the first ones by 2012.
The House, in voting on the fiscal 2008 defense spending bill, already had reduced funding to complete RRW studies to $20 million. President Bush had requested $88 million.
The bill provides money for a year-long, bipartisan commission to reevaluate the U.S. nuclear strategic posture for the post-9/11 world and produce a study along the lines referred to in Visclosky's statement.
Rep. Ellen O. Tauscher (D-Calif.), chairman of the House Armed Services subcommittee on strategic forces, has said the panel will "help frame the debate over the future direction of our nuclear weapons program and place it in the context of related strategic consideration."
In announcing his subcommittee's action, Visclosky said, "There is a need for a comprehensive nuclear defense strategy and stockpile plan to guide transformation and downsizing of the stockpile and nuclear weapons complex."
Visclosky also cited the "serious international and domestic consequences of the U.S. initiating a new nuclear weapons production activity." That issue was raised in a Jan. 6 Wall Street Journal op-ed article by former secretaries of state Henry A. Kissinger and George P. Shultz, former defense secretary William J. Perry and former senator Sam Nunn (D-Ga.).
Nunn, a former chairman of the Senate Armed Services Committee and current chief executive of the nonprofit Nuclear Threat Initiative, told Visclosky's panel in March: "If Congress gives a green light to this program in our current world environment . . . I believe that this will be misunderstood by our allies, exploited by our adversaries, [and] complicate our work to prevent the spread and use of nuclear weapons."
Nunn and other arms-control experts have also suggested that if the United States eventually proceeds with the RRW, it should do so only after ratifying the Comprehensive Test Ban Treaty, which would mean the warhead could be introduced into the U.S. stockpile without new underground testing.