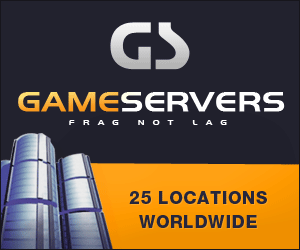 Washington Times
November 30, 2006
Pg. 13
By Carmen Gentile, Washington Times
MIAMI -- Ecuador's outspoken new leader has promised to end the U.S. military's counternarcotics operations in the South American country, saying it targets rebels from neighboring Colombia.
Even though his victory will not be official until later this week , Rafael Correa, the leftist economist with a doctorate from the University of Illinois, said shortly after Sunday's election that he would not renew the agreement with the United States.
The agreement, which allows the U.S. program to operate out of an airstrip in the port city of Manta, some 140 miles southwest of the capital, Quito, expires in 2009.
Leading up to Sunday's election, Mr. Correa said he hoped to have good relations with the United States "within a framework of mutual respect."
Ecuador granted the U.S. Air Force permission in 1999 to conduct its counternarcotics flyover operations and drug-seizure missions in the region.
The Manta Forward Operating Location houses up to 475 personnel and operates up to eight aircraft. All aircraft are unarmed and support counternarcotics operations only, the U.S. military said.
Ecuador is considered one of the world's leading producers of cocaine, after Colombia and Bolivia.
Last year, the U.S. operation out of Manta seized some $640 million in illegal drugs and so far this year has confiscated narcotics totaling $2.5 billion in street value.
The U.S. forces also have arrested some 260 suspected drug traffickers so far this year, said Capt. Nancy Kuck, a U.S. Air Force public-affairs officer stationed in Quito.
Since the program's inception, the United States said it has spent $71 million on construction at the base and contributes more than $6.5 million annually to the local economy.
However, Mr. Correa is firm on ending the program, claiming Washington uses the base to carry out attacks on Colombian rebels known to hide along the porous jungle border dividing Ecuador and Colombia.
Colombian rebels from the Revolutionary Armed Forces of Colombia (FARC) have been known to wage attacks on Colombian forces and then flee to relative safety across the border into Ecuador. They also are known to use revenue from the drug trade to fund their decades-long war.
The U.S. military denies Mr. Correa's claim, but adds that the Manta operation would not shy away from capturing traffickers on Ecuadoran soil that were associated with Colombian groups.
"We reject any implication that the aircraft are there for any other mission other than counterdrug missions," said Air Force Master Sgt. Jose Ruiz, a spokesman for the Pentagon's Southern Command in Miami.
Mr. Correa's distaste for the U.S. presence in the region is not unfounded, said Mark Weisbrot, co-director of the Washington-based Center for Economic and Policy Research.
"I'm not sure it's in Ecuador's interest to continue to have a foreign military presence in their country," Mr. Weisbrot said. "This U.S. war on drugs is a dubious proposition. ... It's not affecting the street price of drugs here [in the United States] or the quantity available."
Other disagree, noting that Ecuador's continued cooperation with U.S. efforts to counter drug trafficking would signal to Washington the country's willingness to cooperate on other issues as well.
"Losing the Manta air base would be detrimental [to the U.S. drug program], but it would be more detrimental for Ecuador because it would confirm for Congress that Ecuador isn't keen on cooperating," said Stephen Johnson, a Latin America analyst at the Heritage Foundation.