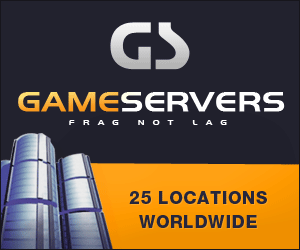 Washington Times
April 10, 2007
Pg. 3
McConnell seeks more authority over 16 agencies

By Shaun Waterman, United Press International
Newly confirmed Director of National Intelligence Michael McConnell says he doesn't have the authority he needs to lead the 16 agencies he oversees and that his office isn't properly structured to take advantage of the authority he has.
Officials say he is trying to fix the second of those problems in a little-noticed redrawing of his office's organizational chart last month.
"We don't have it right yet," Mr. McConnell told a conference of federal officials last week, speaking of the intelligence restructuring Congress mandated in 2004.
As director of national intelligence, Mr. McConnell said, "I'm responsible for basically two things ... the budget for the 16 [U.S. intelligence agencies] and ensuring that no one breaks the law."
He said that 15 of those agencies, all but the CIA, are part of other Cabinet-level departments, and he lacked direct management authority over them.
"I would submit that's a challenge. If you're going to dictate someone else's budget in another department and worry about compliance with the law and the regulations where you ... cannot hire or fire, it puts you in a challenging management condition," he said.
His chief of staff, David Shedd, said that a recently announced organizational restructuring of the director's office was designed to address those challenges.
One important change was the metamorphosis of Mr. Shedd's job into the new post of director of the intelligence staff.
From his position, he will convene regular meetings of a new executive committee, chaired by Mr. McConnell, on which will sit the Pentagon's intelligence chief, representatives of the State, Treasury and Homeland Security departments, and the heads of the major intelligence agencies.
"The intent," Mr. McConnell's office said, "is to use the [executive committee] to initiate, change, and end programs, policies and capabilities."
Mr. Shedd also will directly oversee the work of the three officials who exercise the director's most significant authorities over the occasionally fractious collection of 16 agencies that insiders call the U.S. intelligence community.
The chief information officer, the chief personnel (or "human capital") officer and the chief financial officer all have significant policy authorities over the information technology, staffing and budgets of the U.S. intelligence agencies.
Because all will report to the staff director, who will convene and draw up the agendas for the executive committee, Mr. Shedd said, the committee will be a place where the director can effectively drive forward his policy agenda in those three areas.
The committee will be "the nexus between those issues and the agency heads," said Mr. Shedd. Mr. McConnell, he added, "wants that lash-up to be close."