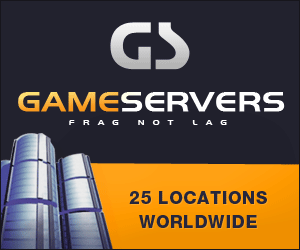 Miami Herald
February 28, 2008
Pg. 22
A State Department official said the new U.S. embassy in Baghdad isn't 'substantially complete,' as a predecessor had stated. He vowed to take his time to get everything right.

By Warren P. Strobel
WASHINGTON -- The State Department's new embassy construction chief has rejected his predecessor's certification that the $740 million new U.S. embassy in Baghdad is ''substantially completed'' and has instead begun a top-to-bottom review of the troubled project.
The official, Richard Shinnick, said in an interview the State Department hopes that the sprawling embassy complex -- originally scheduled to be completed last September -- will be ready by March 31.
But he said repeatedly that he's not setting a target date because past deadlines have forced a rush to complete the embassy's defective work. ''That's not the message I want to send,'' he said.
The central issue appears to be the firefighting systems.
The embassy will house more than 1,000 U.S. diplomats and military personnel, many of whom live and work at a palace of former President Saddam Hussein that is subject to frequent rocket and mortar attacks -- adding urgency to completing the new complex.
McClatchy reported in January that the embassy's firefighting systems are defective and that Shinnick's predecessor, in a rush to declare the new embassy complex completed, had ignored the concerns of the State Department's fire experts.
State Department officials, speaking on condition of anonymity, said that Shinnick dispatched a fire-safety team to Baghdad after news media reported that the fire system was substandard. The team found that repairs that experts had urged dating back to August had not been done.
In one case, stairs at an embassy annex didn't reach the top floor, a violation of fire safety codes, according to the officials and documents obtained by McClatchy.
Shinnick took over as acting director of the State Department's Overseas Building Operations on Jan. 1. He replaced retired Army Gen. Charles Williams, whose handling of the Baghdad embassy project was roundly criticized in Congress and elsewhere.
The project is the subject of a Justice Department criminal investigation and a probe by the State Department inspector general.
The chief contractor is Kuwait-based First Kuwaiti General Trading and Contracting Co.
On Tuesday, Shinnick, in his first interview in his new post, described the way the Baghdad project was handled as an ''anomaly,'' because long-standing practices were bypassed.
''I ordered a complete certification . . . and accrediting process be done with all of the systems and procedures that OBO normally used,'' he said. ``I don't want it to be handled any longer as an anomaly.''
His action voids a certification made by an aide to Williams in mid-December that construction of the embassy was ``substantially completed.''
Williams has declined several past interview requests. On Wednesday, an individual reached at his home telephone number hung up on a reporter.
In a written statement, First Kuwaiti said the company ''is surprised to be receiving this information from the media rather than directly from the State Department.'' The firm said it had ``relied on official certifications and approvals throughout the construction process. If the State Department is now repudiating its own previous actions we would find that troubling.''