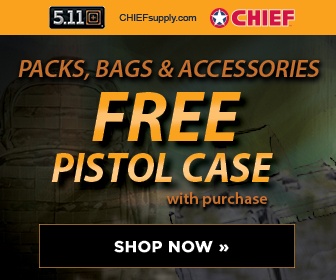 Washington Post
March 3, 2008
Pg. 15
Fine Print
By Walter Pincus
If there were any doubts that the United States is preparing for war in space and cyberspace, testimony before the Strategic Forces Subcommittee of the House Armed Services Committee last week would have wiped them away.
According to Gen. Kevin P. Chilton, head of U.S. Strategic Command, "our adversaries understand our dependence upon space-based capabilities, and we must be ready to detect, track, characterize, attribute, predict and respond to any threat to our space infrastructure."
Although space threats have received much attention in the past, it was the possibility of cyberspace warfare that was given new emphasis at the hearing.
Chilton described cyberspace as an "emerging war-fighting domain." He said that "potential adversaries recognize the U.S. reliance on . . . [its] use and constantly probe our networks seeking competitive advantage," providing the reasons for developing defensive and offensive systems in this area.
U.S. cyberspace, in Pentagon terms called the Global Information Grid, serves as "a conduit that links human activity and facilitates the exchange of information," Chilton said.
Michael G. Vickers, assistant secretary of defense for special operations, low-intensity conflict and interdependent capabilities, who also testified, told the panel: "Threats to our computer networks are real and growing," and attacks and attempted intrusions come "on a daily basis."
Strategies and institutions have been created for the war to protect cyberspace. There is, for example, the classified 2006 National Military Strategy for Cyberspace Operations, which concludes that "offensive capabilities in cyberspace offer both the U.S. and our adversaries an opportunity to gain and maintain the initiative."
Strategic Command, working with Joint Chiefs of Staff personnel, is developing contingency plans and carrying out operations that protect the government's computer networks through detection and coordinated counterattacks against intruders. This often involves other Pentagon and interagency elements, according to Chilton.
Capabilities are being developed "to operate, defend, exploit and attack in cyberspace," he said.
Here are a few of the units that Chilton said have been enlisted to prepare for cyberspace battles:
*The Joint Task Force for Global Network Operations in Arlington directs operations and defense of the worldwide Defense cybernetwork in real time at strategic, operational and tactical levels. It is involved in fighting, intelligence gathering and conducting normal business.
* The Joint Functional Component Command for Network Warfare is led by the director of the National Security Agency at Fort Meade. This group manages the cooperative arrangements for defending national computer operations and for carrying out network warfare against adversaries. In an article on the command three years ago, Wired magazine reported: "It could best be described as the world's most formidable hacker posse. Ever."
*The Joint Information Operations Warfare Command, located at Lackland Air Force Base in Texas, integrates elements of electronic warfare, military deception, operations security and strategic communications to ensure that cyberspace is controlled and available to friendly forces for offensive and defensive uses.
When it came to space vulnerabilities, Chilton and Vickers both pushed for "prompt global strike" capability. That refers to an intercontinental ballistic missile with a conventional warhead or another type of delivery system that could reach anywhere in the world within an hour, programs that are being researched today.
The threat was described to the panel by Vickers, who said, "Our space capabilities face a wide range of threats such as radio frequency jamming, laser blinding and anti-satellite systems," including the "anti-satellite capability demonstrated by China last year."
Asked by Rep. Terry Everett (R-Ala.) what could be done if the Chinese continued to "dazzle" U.S. satellites with lasers, Vickers referred to that same type of prompt global strike concept.
"We believe we need that capability now," Vickers said.
National security and intelligence reporter Walter Pincus pores over the speeches, reports, transcripts and other documents that flood Washington and every week uncovers the fine print that rarely makes headlines -- but should.