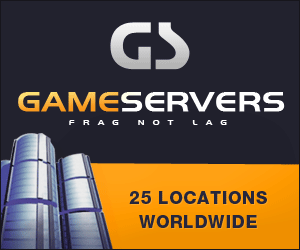 NBC; ABC; CBS
April 17, 2008
NBC Nightly News, 7:00 PM
BRIAN WILLIAMS: There are some staggering new numbers out tonight on the number of American soldiers who are coming home from Iraq and Afghanistan with wounds most of us can't see: post-traumatic stress and depression. Our own Jim Miklaszewski on duty at the Pentagon tonight with more.
JIM MIKLASZEWSKI: It's the combat wound that doesn't leave any physical scars, but a staggering number of U.S. troops from the wars in Iraq and Afghanistan are suffering combat stress. A new study released today by the RAND Corporation shows that 31 percent of U.S. forces returned from Iraq or Afghanistan with some kind of mental disorder. That's an estimated 300,000 who suffer from post-traumatic stress, 320,000 with traumatic brain injury – much higher than the more than 30,000 who have been physically wounded in the war.
TERRI TANIELIAN [RAND Corporation Study Author]: These particular conditions, PTSD and depression, as well as traumatic brain injury, are occurring at rates that are 10 times the number of physical injuries that we're experiencing in these conflicts.
MIKLASZEWSKI: Multiple and longer combat tours increase the chance of combat stress. Twelve percent of troops show signs of stress after one combat tour. That jumps to 19 percent after two. And unlike Vietnam, where soldiers were given frequent breaks from the war, troops in Iraq and Afghanistan are constantly in the line of fire.
ARMY COL. LOREE SUTTON: I will tell you, as a psychiatrist I would be far more worried about someone who had that experience for 12 to 15 months and came back saying it didn't affect me at all.
MIKLASZEWSKI: More troubling, the RAND report shows that only half of those who need treatment actually seek it.
TANIELIAN: There is a concern among the group that if they get help they may be seen as weak.
SUTTON: Of course, when you have that fear, are you going to come forward and say I need help? No. That's why we as leaders have got to get the word out.
MIKLASZEWSKI: The Army is now aggressively screening soldiers for combat stress and traumatic brain injury, but today's report claims the numbers are so overwhelming only half the soldiers get the care they need. Jim Miklaszewski, NBC News, the Pentagon.
World News With Charles Gibson (ABC), 6:30 PM
CHARLES GIBSON: We're going to turn next to a painful legacy of the wars in Iraq and Afghanistan. A major new study reported today that about 300,000 U.S. troops who served in those wars are suffering from major depression or post-traumatic stress disorder, and it says an even larger number, 320,000, have received brain injuries. The consequences are obviously enormous. Bob Woodruff knows the problem and has been reporting on it for some time and joins us tonight. Bob?
BOB WOODRUFF: Thanks, Charlie. You know, this is really a huge number when compared to the official Pentagon accounting of the injured in these wars, which stands today at about 32,000. That number includes the blinded, the burned and the bullet-ridden, but it doesn't account for many of those who return from war with these invisible wounds.
Veterans groups today called it a frightening trend, a wake-up call to the nation.
PAUL RIECKHOFF [Iraq and Afghanistan Veterans of America]: Our system is already stressed, and we haven't really even seen the worst of what's to come.
WOODRUFF: After nearly seven years of war, the study reveals a staggering toll on the mental health of American forces. Of the troops surveyed, nearly one in five reported symptoms of post-traumatic stress disorder or major depression. And due to widespread exposure to roadside bombs, nearly 20 percent report having experienced a probable traumatic brain injury ranging from mild concussions to severe brain trauma.
MICHAEL ZACCHEA: It was very upsetting.
WOODRUFF: Michael Zacchea fought with the Marine Corps in Fallujah after being diagnosed with PTSD. He says he was ostracized.
ZACCHEA: I think that there is a belief that if a person has PTSD they're not trustworthy in combat.
WOODRUFF: So nobody wants to admit they've got it?
ZACCHEA: Right. Yes.
WOODRUFF: While the military had made progress reducing that stigma –
FEMALE: Out to the side.
WOODRUFF: – and has stepped up mental health screening, the study shows many troubled warriors still falling through the cracks. Almost half of those who report symptoms of PTSD or depression have not sought treatment in the last year, and 57 percent of those who report a probable TBI have not been evaluated by a physician for brain injury.
LT. COL. MICHAEL JAFFE [Defense and Veterans Brain Injury Center]: Our culture is so towards performance that we think we can shake it off. We toughen up. We can get by it.
MALE: It's difficult –
WOODRUFF: What's needed now is dramatic expansion in mental health care for returning troops, an expansion the report says already several years overdue.
RIECKHOFF: The question is are we going to respond or are we going to put our head in the dirt and hope it will blow over.
WOODRUFF: And the authors of this report estimate it will cost between $4 billion and $7 billion to take care of all these so-called invisible injuries of this war. Charlie?
CBS Evening News, 6:30 PM
KATIE COURIC: As American troops continue to fight in Iraq and Afghanistan, the stress of war is taking a greater and greater toll. A study out today shows 300,000 combat veterans suffer from symptoms of post-traumatic stress or major depression or both. That's nearly one out of every five who served in those two wars. And many say the government is simply not doing enough.
Here's Kimberly Dozier.
KIMBERLY DOZIER: Twenty-two-year-old combat medic Jonathan Norrell volunteered for every mission during his year in Iraq. Bombed, ambushed, treating wounded under fire, the memories still haunt him.
ARMY PFC. JONATHAN NORRELL: The things that affect me the most weren't the IEDs, which I went through six or seven, and all the firefights and just the combat. It wasn't so much that, it was the psychological stuff that people – you know, that I failed to help.
DOZIER: By the time he came off his tour of duty, he was diagnosed with post-traumatic stress disorder, anxiety, sleeplessness, and flashbacks. Military doctors recommended immediate discharge and treatment, but the Army command refused. Instead, they forced him into combat training exercises. He turned to drugs and alcohol.
NORRELL: I just lost it. I didn't want to do it anymore.
DOZIER: So the Army he served so well in Iraq threatened to expel him without medical benefits. Norrell's case reveals the showdown inside the military between the new school and the old school view on how to handle PTSD, one of the signature injuries of the Iraq and Afghan wars.
And experts warn there's a storm coming – a generation of soldiers coming home with post-traumatic stress disorder. CBS News has been given documents showing more than 100,000 vets of the Iraq and Afghan wars are seeking help for mental health disorders. Norrell decided to fight back by reaching out to veterans' groups and advocates like Carissa Picard, whose husband leaves for Iraq in June.
CARISSA PICARD [Military Spouses for Change]: Our soldiers didn't choose to wage this war. They didn't choose to go to Iraq or Afghanistan. We sent them there. We need to take responsibility for what happens to them.
DOZIER: It took months of meetings, e-mails, and phone calls lobbying congressmen in the top levels of the Pentagon before Norrell finally got help here at Ft. Hood. We asked the man in charge of treatment why it took so long.
ARMY COL. CASPER JONES [Fort Hood Warrior Transition Unit]: The field commander recognizes the soldier has a problem and they request the soldier to come to the Warrior Transition Unit.
DOZIER: Now, that sounds great. But we know in this situation for several months it didn't happen.
JONES: It didn't happen. I think there are lessons from this case that can help us all as we move forward.
DOZIER: CBS News has learned that top Pentagon officials have made visits to bases across the country. They're telling Army commanders to take their doctors' diagnoses more seriously and get the troops treatment.
Norrell hopes that by speaking out –
NORRELL: Hopefully what happened to me doesn't happen to anymore soldiers here.
DOZIER: – other troops won't have to fight so hard to get the help they need.
Kimberly Dozier, CBS News, Ft. Hood, Texas.
COURIC: Now, if you'd like to learn more about post-traumatic stress disorder, you can go to cbsnews.com and click on "CBS Evening News" for a list of warning signs and resources for getting help.