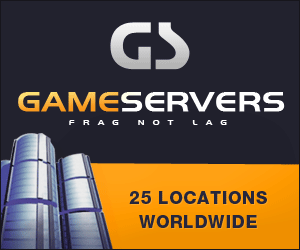 BRIAN MAHONEY
Associated Press
NEW YORK -
The NBA and its players' association reiterated their commitment to New Orleans on Tuesday, a day after union director Billy Hunter said he could sue over the league's plans to host its next All-Star game there.
Hunter plans to fly to New Orleans next week for his first visit to the city since Hurricane Katrina, and will meet with city officials and look into accommodations for players and their guests. He also said he has a number of meetings planned with commissioner David Stern to discuss plans for next year's festivities.
On Monday, Hunter told Newsday that, "If the union is not convinced that the city can accommodate the All-Star game, it's an issue that will be subject to litigation between the union and the league."
However, Hunter said he was just speaking hypothetically and would only act if he felt the safety of his players was in jeopardy. He said he anticipates no problems, adding that a number of Hornets players look forward to their return to the city.
"If things for some reason or other were to degenerate to the level where everybody was alarmed, where it just wouldn't make sense to go, in that instance I could always initiate a lawsuit," he said. "That's not to say I'd prevail, but clearly I could do that. But we're nowhere near that, and it was a hypothetical situation to begin with."
The Hornets have spent most of the two seasons since Katrina in Oklahoma City, but will return to New Orleans full-time next season. To show its commitment to the city, the NBA announced last year that it would stage next year's All-Star weekend in New Orleans.
Hunter was responding to questions about whether New Orleans could handle the event, after there were hundreds of arrests and complaints about the crowds during All-Star weekend in Las Vegas. But while Hunter and Stern have expressed concern over the direction of the rebuilding efforts, both sides expect a successful weekend.
"We're looking forward to New Orleans playing host to next year's All-Star events and are equally excited about the Hornets' return to the city next season," Stern said in a statement. "The reports we have received about other major events and conventions recently held in New Orleans have been very positive, and we fully expect All-Star 2008 to be a great success.
"While progress is still necessary in the continued rebuilding efforts, we hope the return of the Hornets and the coming All-Star game will be part of the rebirth and vibrancy of the New Orleans community."
New Orleans officials are also confident in their ability to manage the crowds after hosting more than 800,000 people for recent Mardi Gras celebrations.
"We are very comfortable with our ability to host this event," said James Ross, a spokesman for New Orleans Mayor Ray Nagin. "We have a proven track record in hosting large groups and we have every confidence and faith in our police department's ability to provide security and support that guests to our city need."
Next year's game should be a huge financial boost to the struggling city. Las Vegas officials estimated a non-gaming economic impact of more than $90 million, and Hunter said one of his goals is for some of that money to reach those who need it most.
"I want to make sure that there's some trickle down, that the people in the community who've historically benefited, who've historically been there, that they benefit from it," Hunter said. "That it's not just, that it all just doesn't stay in the certain area of the city and other folk don't get benefit who should benefit."