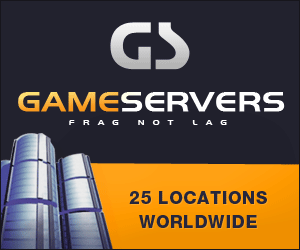 Houston Chronicle
August 24, 2007
Hospital ship heals bodies, U.S. image

By Patty Reinert, Houston Chronicle Washington Bureau
TRUJILLO, PERU — Nancy Gonzalez's first experience with flight was daunting.
Zipped into a lifejacket and wearing a helmet and goggles, she clutched her 6-month-old, Robinson, to her chest and climbed into a U.S. military helicopter. Five minutes later, they were aboard the U.S. Navy hospital ship, the USS Comfort, anchored in 12-15-foot waves just offshore from her home.
"I was surprised and a little bit scared when I saw the helicopter," she said in Spanish later, trying to keep her balance in a rocking, heaving waiting room as her son slept peacefully in her arms. "But I wanted to take advantage of this chance for my baby. We had to come."
The ship, which also provided medical and relief services after the Sept. 11, 2001, terrorist attacks in New York and in the aftermath of Hurricanes Katrina and Rita, was to spend five days in Peruvian waters.
Medical mission
A day after his helicopter trip, Robinson was to have surgery to repair his cleft lip, a service provided for free by the private group Operation Smile and made possible by the U.S. military, which is conducting a four-month medical mission in 12 Latin American and Caribbean countries this summer.
It's the latest deployment of one of the U.S.'s most visible mobile humanitarian projects, a key component in healing bodies as well as America's image in developing countries.
"It's wonderful that they are helping us," said another mother, Maria Gamboa, whose 6-month-old, Moises David, also was scheduled for surgery. "We just don't have the resources for something like this."
Seeing the immediate results of the surgery — one of many types of operations offered aboard the Comfort — is what makes the trip so rewarding for Texas volunteers and military personnel on the mission.
"When you see these kids — and see the looks on their parents' faces — you know this person's life has changed, not for that moment, but for the rest of their life," said Melissa Cole, 56, of Elgin, a volunteer who was creating medical records on each patient. (She is a medical record keeper for a horse hospital in her regular life.)
"I've had a mother literally drop and faint when we brought her baby back from surgery. She just hit the floor," she said. "She was so excited and moved and so grateful."
"It's nice to actually know that we're making somebody happy," said Stephanie Fox, a 29-year-old registered nurse in the Air Force National Guard who is normally stationed at Carswell Air Force Base near Fort Worth. "I've had a couple of patients that when we tell them goodbye, they say, 'I don't want you to leave. We love you.' It's very fulfilling to know how much you've helped somebody."
A learning experience
Kathryn Kelley, a 34-year-old Navy biomedical repair technician, originally from the Sharpstown area of Houston and now stationed aboard the Comfort, said she's also learning a lot about the places the Comfort stops, and she enjoys going ashore, where she helps fix X-ray machines, infusion pumps and other equipment at local hospitals and train locals to do the same.
"Some of the places we've been have had great biomed techs, so it's more a teach-learn-from-each-other thing," she said. "Some of the places don't have biomed techs; they have electricians or something like that, so we teach them the biomed aspect.
"I love my job," she said. "My job is awesome."
For Rolando Lugo, a 24-year-old Navy surgical technician from Lubbock, helping people who don't have access to good medical care or just can't afford it makes him proud to serve on the Comfort.
"I think we're doing a good thing," he said. "A lot of people show up and we can only do so much in the five days we are here," he said. "It's hard to turn people away. But that's how it always is: Wherever we go, we always wish we could stay longer and do more."