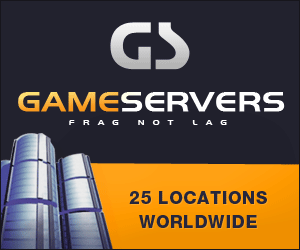 Tampa Tribune
April 30, 2007
By Richard Lardner, The Tampa Tribune
TAMPA - With orders to add 500 SEALs to its special warfare ranks by 2010, the Navy has retooled its recruiting system to better identify candidates capable of passing the demanding training program, according to Rear Adm. Joe Maguire, the top officer at Naval Special Warfare Command in San Diego.
"We're trying to be smarter about it," Maguire said during an interview Friday at MacDill Air Force Base. "In the past, we just cast the net out and just pulled the damn thing in."
As part of the effort, the Navy has installed former SEALs as mentors in recruiting districts across the country to pinpoint young men with the necessary physical and mental tools, said Maguire, who was in Tampa last week for a series of events marking the 20th anniversary of the formation of U.S. Special Operations Command.
The Navy now administers swimming tests to promising recruits, a step previously disallowed because of liability concerns.
"We [used to] let the lawyers tell us what the heck to do," Maguire said. "It was a safety issue."
The Navy has partnered with YMCAs and other fitness organizations to have water safety instructors on hand while a swim test is administered.
"So, as result of that, before we ship a kid, we make sure he's met the standard," he said.
Navy recruiters are targeting venues most likely to attract potential SEAL candidates, such as collegiate wrestling events and the California Lifeguard Championships, Maguire said.
High Attrition
A 2006 Pentagon study of the military's future needs recommended broad increases in the size of U.S. special operations forces, including SEALs. However, according to Army Gen. Bryan "Doug" Brown, Socom's commander, that's easier said than done.
"Obtaining sufficient SEAL candidates is our main recruiting challenge," Brown said during a January appearance before the House Armed Services Committee.
For every 100 recruits who arrive in Coronado, Calif., for the initial phases of SEAL training, just 43 graduate, a washout rate of 67 percent.
Based on the initial success of the revamped recruiting effort, Maguire said he anticipates graduating 250 SEALs in 2007. Because of the rigors of the training, however, there's no way to know precisely how many will make it through.
More Minorities
"The demand for special operations forces, and for SEALs in particular, is becoming even greater," Maguire said. "So I've got to grow the force, which we are, but most importantly, I've got to make sure that I maintain the quality of the individuals as we're growing."
The Navy would like to add more minorities to the SEAL teams, not only to make the force more diverse but because "it's just the right thing to do," Maguire said.
A possible strategy is to give candidates more time to become proficient in the required water skills before they get to Coronado.
"What I would like to do is look for individuals who have the qualities that we're looking for and then see if we can bring them to a level to come on in and do training," Maguire said.