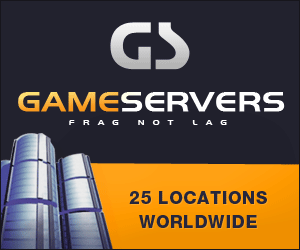 Washington Post
April 11, 2008
Pg. B3
Supply Official Testifies She Moonlighted at Escort Service
By Paul Duggan, Washington Post Staff Writer
A Navy officer testified in federal court in Washington yesterday that she moonlighted as a call girl for Deborah Jeane Palfrey's escort service for six months, starting in 2005, when the military says she was assigned to the Naval Academy as a supply officer.
Lt. Cmdr. Rebecca C. Dickinson, 38, who was placed on leave by the Navy "pending further administrative action," told a jury in U.S. District Court that she used the name "Renee" while having sex for money with male clients of Palfrey's now-defunct firm, Pamela Martin & Associates.
Dickinson, who enlisted in the Navy in 1986 and was commissioned an officer in 1993 after graduating from Auburn University, was the 13th admitted former call girl to testify since Tuesday in the government's case against Palfrey. Three former clients of the escort service also have testified.
Palfrey is charged with racketeering, money laundering and using the mail for illegal purposes.
The officer, like the other women, testified that Palfrey sent her to an initial encounter with a client to see how she would perform. She said she met the client at his Howard County home and, after some small talk, "we began to have sexual relations."
She did not say why she chose to work for Palfrey's firm or how many clients she had encounters with before quitting in April 2006.
"It was getting harder for me to do," Dickinson testified. "I had other responsibilities. I didn't like it." She added, "I quit for many reasons. . . . Partly because of other commitments."
Palfrey, 52, said she was unaware that the escorts she employed were having sex for money. She contends that her business was a "high-end erotic fantasy service" that allowed men to engage in legal, "quasi-sexual" game playing.
The women were compelled to testify by prosecutors under grants of immunity that prevented them from remaining silent under the Fifth Amendment right against self-incrimination. Authorities learned the women's names from records seized in a search of Palfrey's house in Northern California.
A Navy lieutenant commander is equivalent in rank to an Army major. After being commissioned, the Navy said, Dickinson attended the Navy's supply corps school and served on ships and at military installations in Pennsylvania, Virginia and Georgia until she was transferred to Annapolis in September 2004.
Most of the 13 former prostitutes' current occupations are unclear. Dickinson, though, was the second former call girl whose legitimate professional background has been revealed. The other, Rhona Reiss, 63, of Gaithersburg, who went to work for Palfrey when she was 56, is a retired occupational therapist with a doctorate in higher education.
The trial before Judge James Robertson is scheduled to resume Monday.