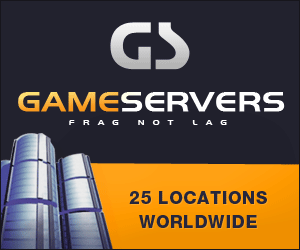 Defense Daily
May 2, 2007
Pg. 1
By Geoff Fein
The Navy is facing a number of challenges as it tries to build its fleet for the future, however, the service won't reach its goals without the shipbuilding industry as a critical partner, according to the Chief of Naval Operations (CNO).
The triad of Congress, industry and the Navy is vital to the success of acquisition, CNO Adm. Mike Mullen told attendees at the
Government Executive
leadership breakfast in Washington, D.C., yesterday.
"A strategic partnership with industry...is really critical," he said. "Moving forward together is really critical. Otherwise, we won't be able to build ships."
Since the Navy's decision last month to terminate Lockheed Martin's [LMT] second Littoral Combat Ship (LCS-3) and to push for Fixed Price Incentive contracts, some shipbuilders have voiced concern over the direction the Navy's acquisition efforts are heading.
Navy Secretary Donald Winter said in April that he recognizes the Navy will have to take a more proactive stance when it comes to oversight and management of programs and with contracting (
Defense Daily
, April 4).
Winter reiterated his message to industry representatives at the annual Navy League Sea-Air-Space expo. Mullen said yesterday that Winter's remarks were absolutely on target.
"Winter has a pretty deep background in this kind of thing and I trust him based on my watching him lead this effort and go through what he did," Mullen told
Defense Daily
in a interview following the breakfast.
Mullen made it clear that industry plays a vital role.
"I am very consistent on my message for a strategic partnership. We can't do it without them," he said. "We have to figure out the right way to do it with them. It's my view that in LCS there was mutual responsibility for the problems that we had and we have to get that right for the future."
The Navy is going to have to work its way through the right processes to contain cost and deliver capability, he added.
"I have been doing shipbuilding since 1995...1996, and there isn't an easy answer, and I understand that," Mullen said. "But if we don't figure out a way to get this right, we really jeopardize the future of the Navy. That's what I believe.
"We have to get cost out, control requirements, and [we have got] to control cost. I am committed to that," he added. "I am committed to put money in and keep it in and not have people take it."
But Mullen acknowledged that he is probably off $7 billion to $10 billion a year, on the procurement side, to move forward and build the Navy the country needs.
He acknowledged to attendees that it is going to take a few years, maybe the entirety of his term as CNO, to get stability into the shipbuilding program and drive cost out to reach a 313-ship fleet. "Building a fleet for the future is the most daunting challenge."
Some on Capitol Hill as well as some defense analysts have questioned whether the Navy can build a 313-ship fleet for the annual cost of $13.4 billion (in FY '05 dollars).
Mullen said he recognizes there are different views when it comes to how much the 313-ship fleet is going to cost.
'We will continue to have the debate over how much it is going to cost. We agree to disagree," he said. "We differ from some of the analysis. What is the service life of some of our ships? How many SSBNs we are going to have in the future, for example. We will continue to have that debate."
Mullen told the audience he is encouraged by what he is hearing from the Hill. Rep. John Murtha (D-Pa.), chairman of the House Appropriations Committee defense panel, and Rep. Gene Taylor (D-Miss.), chairman of the House Armed Services Seapower and Expeditionary Warfare subcommittee, have both said they want to increase funding for Navy shipbuilding.
Mullen was asked about the increase in the planned number of ships the Navy seeks to build over the next 30 years to reach 313 ships. The Navy currently has 275 ships in the fleet. Over the next 30 years, the service had planned to buy 280 new ships. That number has now grown from 280 to 293, he noted.
"We added additional ships we didn't have in that plan before to replace ships, which are specifically destroyers...guided-missile destroyers...which are not included in the plan," Mullen said. "That piece is 15 to 20 years out. It wasn't in the original plan."
However the Navy works to reach its goal of 313 ships, Mullen noted there are affordability challenges in procurement.
"We have to get that right...reforming the acquisition system which produces many of these cost overruns, not just in Navy shipbuilding, but in many other major programs as well," he said. "I think it is going to take three to four years to settle this out."
Navy officials are committed to getting the acquisition workforce right and in better shape than the Navy has been, Mullen said.
"We have taken a lot of our oversight capability out of the Navy and given it to the contractors. The pendulum swung too far. We have to swing it back," he said. "I think it will take a half a decade [to do]."
The Navy has started down that path, Mullen said.
"[There is] some instantaneous stuff we can do to move people. We have done that specifically in the LCS program already. But to systematically bring it back [is] four to five years out," he added.