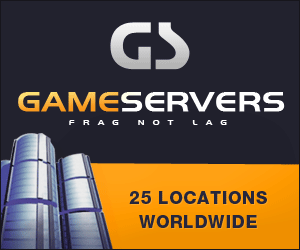 Norfolk Virginian-Pilot
October 11, 2007
By Kate Wiltrout, The Virginian-Pilot
Women have never played a bigger role in the Navy. They fuel and fly fighter jets, stand watch on the bridges of warships, and build bombs. They also have babies.
Reconciling those roles is a challenge for Navy brass. During wartime, sailors must be ready to deploy at a moment's notice – something pregnant women can't do and single parents can't do easily.
Compounding the issue is a rise in the number of single mothers in uniform and concern about unplanned pregnancies among enlisted sailors.
The Navy's most recent survey found 14 percent of all women in the Navy were single mothers in 2005, up from 11 percent in 2003 and 7 percent in 2001. Fourteen percent isn't unprecedented – similar statistics were found in 1989 and 1999 – but military officials say they don't know the reason for the recent increase.
The Pregnancy and Parenthood survey also found that almost two-thirds of enlisted women who became pregnant in the previous year had not planned to do so.
That's higher than the overall U.S. unintended pregnancy rate of 49 percent – and well above the Department of Defense's target rate of 30 percent.
The biennial survey is being updated this year, with results expected in 2008.
Whether expectant moms are single or married, pregnancy poses thorny issues for the Navy. There are more than 50,000 women in the Navy – about 15 percent of the total force – and most are in their prime childbearing years. The most recent survey found 38 percent of women in the Navy are mothers. Forty-seven percent of Navy men are fathers.
This summer, the Navy changed its pregnancy policy, allowing new mothers a full year of shore duty after giving birth. Previously, sailors who had babies got a four-month reprieve from ship deployments or assignments in war zones.
"How we handle family issues will continue to be a major factor in whether many individuals decide to stay in the Navy," Vice Adm. John C. Harvey Jr. said in a news release announcing the change, which took effect in July. "We need to make sure we are doing what is in the best interest of the individual, the family and the Navy."
Until 1975 , women expecting babies had to leave the military. That year, pregnant sailors were given the option of staying in uniform. But because far fewer women served in what were considered "critical" jobs, it was easier for the Navy to absorb the loss if they left.
Now, with women almost completely integrated – only submarines and commando units are off-limits – the Navy can't afford to lose them. Today, the Navy allows pregnant women to leave before their enlistment is up only if they demonstrate "overriding and compelling factors of personal need."
Women in job fields that are understaffed, and those who extend their enlistment for schooling or training, don't qualify.
According to Mike McLellan, a spokesman for Naval Personnel Command, 107 pregnant women were allowed to leave the Navy before their commitments ended in 2006. In 2005, 96 women did so.
Instead, Navy officials try to manage pregnancies. They encourage women to plan their pregnancies to coincide with shore duty tours, not while they're on sea duty and assigned to ships for a set period of time. When women on sea duty become pregnant, they are transferred by their 20th week. Weight and physical fitness requirements are eased for a time, and new mothers get 40 days of leave after giving birth.
Nevertheless, women assigned to ships do get pregnant, though at a slightly lesser rate than those on shore duty. When pregnant sailors are reassigned, shipmates must shoulder their workload until a replacement arrives, often months later. Inevitably, sailors grumble about women getting pregnant to avoid deploying.
Lt. Stephanie Miller , chief of women's policy for the chief of personnel, acknowledges "there probably are women who do do it intentionally."
When she hears "rumors and speculation" to that effect, Miller said, she informs sailors that far more men don't deploy – or get sent home midway through a cruise – because of sports injuries, discipline issues or testing positive for drugs.
"Generally when I show the data, they're like, 'Oh, wow, I didn't really know that,'" Miller said. She also pointed out that women who become pregnant while on sea duty don't get a permanent reprieve: They are sent back to a ship when their "post partum operational deferment" ends.
Besides encouraging sailors to use birth control and plan their pregnancies, there isn't much the service can do to reduce pregnancy in the ranks.
A Navy training video, "Give Yourself a Chance," tackles the issue.
"Parenthood, whether planned or not, will have a huge effect on your career," a female actor in a sailor uniform says in the 23 -minute video. "For a woman in the Navy, getting pregnant while assigned to sea duty disrupts her qualification process," making it harder to study for tests required to advance.
The narrator emphasizes: "The fleet isn't a 9-to-5, commute-to-work, everyday kind of job. It's a military force, and all Marines and sailors must be ready to deploy with their unit anywhere, at any time. Your unit works as a team with each member as a vital part. If you can't deploy, everyone is let down."
In addition to emphasizing the importance of condoms, birth control pills and other methods of contraception, the Navy also makes available emergency contraceptive pills for use within 72 hours of unprotected sex. The pills are available at every Navy medical clinic and hospital.
A 2005 report from the Navy Environmental Health Center noted that 64 percent of all enlisted female sailors who became pregnant in 2005 did not plan to do so, up from 55 percent in 1992. As part of its Healthy People 2010 objective, the Department of Defense wants to reduce the percentage of unplanned pregnancies among service members to 30 percent.
Navy officials don't track how many women get pregnant or give birth each year, but they do collect monthly statistics on how many enlisted women on sea duty are pregnant. An analysis of those statistics since 2000 shows the figure is usually in the 10 to 12 percent range. In May, for example, 1,881 of the 16,942 women assigned to ships – 11.1 percent – were pregnant.