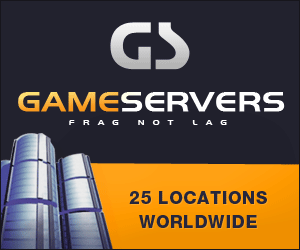 Washington Post
April 14, 2007
Pg. B1
Decision Angers Alumni After Rape Acquittal

By Raymond McCaffrey, Washington Post Staff Writer
A Navy decision to expel a former Naval Academy star quarterback cleared of raping a female midshipman but convicted of misconduct has inflamed an ongoing battle between alumni and the academy superintendent, whom they accuse of overzealous prosecution in sexual assault cases.
Navy Secretary Donald C. Winter announced yesterday that the conduct of Lamar S. Owens, 23, of Savannah, Ga., had been "unsatisfactory, and he will be discharged from the U.S. Naval Academy and the naval service." Winter ordered Owens to repay about $90,000 in tuition.
Some graduates said yesterday that their response to the ruling could range from withholding donations to the academy to filing a civil lawsuit against Vice Adm. Rodney P. Rempt. At the very least, alumni said, they will commence a fundraising campaign to help Owens, of Savannah, Ga., cover the tuition he must repay.
Peter Optekar, a former Navy football player, said the academy's treatment of a prominent African American midshipman will make it "very difficult to recruit good, qualified black leaders who want to become officers."
"I think this decision will probably hurt the Naval Academy for a decade to come," he said. "And I think that the course they took is a personal embarrassment to me and many of the other alumni."
Since the jury verdict in July, Owens has been assigned to the Washington Navy Yard, hoping he would eventually serve as an officer. Winter rejected that idea and ordered Owens to pay back $90,797.75 of the $136,196.62 it cost to educate him, waiving one-third of the cost "in recognition of his noteworthy professional conduct" in the past year.
Students attend the academy tuition free but can be asked to reimburse costs in misconduct cases and other instances.
The Navy said Owens was informed of the decision late Thursday. Owens's attorney released a statement saying "we will continue to seek justice in this case" but did not elaborate. One formal avenue of appeal would be the Board for Correction of Naval Records, officials said.
"In the most fundamental way, we find it hard to believe that the Navy does not want this bright, honorable, dignified and charismatic young man to serve as an officer," attorney Reid H. Weingarten said in his statement. "We also are surprised that the Navy accepts the hideous double standard this case created -- Lamar's accuser and her friends were serial violators of Academy rules and are sailing without punishment to their graduations."
The female midshipman, then 20, acknowledged drinking heavily the night of the incident, violating the academy's ban on underage drinking. Owens testified that she consented to sex with him in her dorm room, which, if true, would also be a violation. She was given immunity from prosecution.
In July, a jury of officers convicted Owens of conduct unbecoming an officer and of violating a military protective order.
In February, Rempt recommended to Winter that Owens be denied the chance to graduate or receive a commission as an officer, saying he had "lost confidence that [Owens] possesses the moral character or ability to lead effectively."
However, Rempt stopped short of recommending that Owens repay any tuition. The Naval Academy released a statement yesterday saying it would comply with Winter's decision. "This has been a tough issue for everyone associated with the Academy," Rempt said in a statement.
Rempt, now in his final year in the academy post, has received praise for efforts to curb excessive drinking and sexual harassment. Surveys show approval ratings steadily improving from female as well as male midshipmen on such issues as whether the academy provides "a positive environment for women."
But Rempt was criticized by alumni and by the judge in the Owens case, who said that e-mails the superintendent sent to the academy community insinuated the midshipman's guilt.
Such allegations prompted Rempt to recuse himself from further consideration of Owens's legal case, but he continued considering his status at the school. Another admiral subsequently affirmed the jury's decision. Without a rape conviction, supporters said, Owens was guilty only of breaking academy rules and should be allowed to continue his military career.
In the months since the verdict, Owens has maintained a public presence, attending last year's Army-Navy football game and appearing in the courtroom Tuesday in support of former teammate Kenny Ray Morrison at his sentencing on a sexual assault charge.
Backers say Owens's support for Morrison was a sign of loyalty and leadership skills. "It's ironic that the secretary of the Navy, in justifying his decision, said that . . . he lacked confidence in having Lamar Owens lead the men and women of the Navy," Optekar said. "He was just so well-liked."
Optekar said alumni would not only seek to raise money to help Owens repay his academy tuition, but also help him finish his degree elsewhere. "To see that he gets into a good school, that this scar begins to diminish," he said.
Staff researcher Meg Smith contributed to this report.