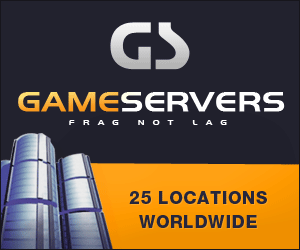 Boston Globe
August 8, 2007
Officials lay out tentative plans for a new bridge

By Patrick Condon, Associated Press
MINNEAPOLIS -- An elite team of Navy divers joined the search for victims of the interstate bridge collapse yesterday, bringing to the job lessons learned from such disasters as TWA Flight 800 and the loss of the space shuttle Columbia.
The team of 16 divers and a five-member command crew arrived a day earlier. Once their gear arrived before dawn yesterday, several divers immediately entered the Mississippi River even though local officials encouraged them to wait until daybreak.
"Two in the morning, they dove into the water," Minneapolis Police Captain Mike Martin said, calling them "the best divers in the world."
"These guys make our SWAT guys look humble," Martin said.
Navy Senior Chief David Nagle said the divers wanted to get a feel for the area and were in the water for about two hours. Divers were back in the river by late morning, removing concrete rebar and other debris.
Also yesterday, state officials laid out tentative plans for the bridge reconstruction, and . Governor Tim Pawlenty said his office was considering a victims' compensation fund.
The dive team's arrival raised hopes of speeding up the recovery operation. At least eight people are missing and presumed dead in last week's collapse, with perhaps more still in the river. Five people are confirmed dead.
Joining the Navy team was an FBI dive crew, doing forensic work for the investigation. Their tools included a small unmanned submarine equipped with a robotic arm. "It's basically crime-labunderwater kind of work," Martin said.
The Navy and FBI team bring experience and technology far beyond what's been available to local search crews, who complained they have been hampered by dangerously unstable wreckage and a rapid current.
The Navy divers will be tethered to above-ground oxygen tanks, so they can stay in the water much longer than local divers, who had been using scuba tanks. Heavy-duty equipment will allow divers to cut through steel wreckage. The Navy also has sophisticated sonar to scan for bodies.
Mark Phillips, owner and publisher of PS Diver Monthly, a newsletter for public safety divers in Lumberton, Texas, called Navy divers "the big guns."
A disaster "as monumental as the Minnesota bridge collapse is going to be above and beyond any local agency's capacity, regardless of where they are," he said.
Phil Newsum, executive director of the Association of Diving Contractors International, said searching a river such as the Mississippi is tough for divers. The current can knock loose and carry pieces of debris, and it stirs up mud that makes visibility nearly zero.
The Navy team will likely use its sonar to identify objects in the river that roughly match the size of a human body.
"Their imaging technology is tremendous, but once you identify where something is, you go in and you're essentially diving by Braille," Newsum said. "You're going by feel only. That's tremendously challenging."
It is also emotionally difficult work, Newsum said. "You have to get your head right before you go down there, because you're recovering a human being."
Navy divers assisted in the reclamation of historic sunken ships including the ironclad Civil War ship the Monitor. After the 1996 crash of TWA Flight 800 off Long Island, N.Y., they made more than 700 dives to recover bodies and reclaim wreckage to help the government investigation. Navy divers recovered both the flight data recorder and the cockpit voice recorder.
The city asked residents to observe a moment of silence last evening at the minute the bridge fell six days earlier. Bells at churches and City Hall were to toll immediately after.
Four people still hospitalized with injuries from the collapse improved yesterday to serious condition, leaving one person in critical condition. About 100 people were hurt in the disaster.
Officials announced tentative plans for the replacement bridge, with five lanes each way instead of four. The new bridge also might be built to accommodate bus rapid transit or light rail in the future.