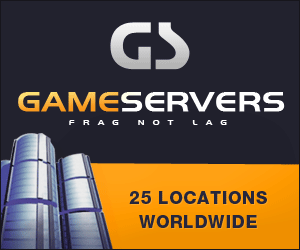 Mideast Stars and Stripes
May 12, 2007
Official says petty officer will be separated under 'don't ask'

By Joseph Giordono, Stars and Stripes
The Navy is disputing parts of a sailor's claim that he was called back to active duty after being discharged a year earlier under the military's "don't ask, don't tell" policy.
Late Friday, the Navy confirmed that it is again separating Petty Officer 2nd Class Jason Knight, this time with a DD-214 reflecting separation due to admissions of homosexual conduct.
In a story first reported by Stars and Stripes on May 6, Knight said he was drummed out of the Navy in 2005 after outing himself to superiors. Knight said an extension he signed had been canceled, a $13,000 signing bonus recouped and that his service was terminated at the end of his original four-year contract, despite his desire to stay in the Navy.
But, Davis said Thursday, "there is absolutely nothing in his service record or on his discharge papers that would indicate he was separated for violating the 'don't ask, don't tell' policy. Nor was there anything in his record that would preclude him from re-entering the military."
A copy of Knight's original DD-214 discharge papers lists Knight's discharge as honorable and recall status as RE-1, meaning he could be recalled to active duty.
According to a 2005 Government Accountability Office study, in around 75 percent of "don't ask, don't tell" cases, the discharge is honorable. The recall status should be listed as RE-4 — meaning a sailor would not be recalled to duty.
But according to gay advocacy groups, Navy personnel officials and other experts, many gay servicemembers are given honorable discharges under the policy. And not all list homosexual conduct on the discharge papers.
"The vast majority of [discharge papers] give the narrative reason as 'homosexual conduct,'" said Kathi Westcott, deputy director for law at the Servicemembers Legal Defense Network in Washington, D.C.
But, "individual commanders sometimes think the servicemember is a good troop, and they don't want them to begin their next life with a 'black mark,'" she said.
Knight says that's exactly what happened to him. In essence, he said, a shortcut made by the Navy allowed him to return to service. The Navy could not address the issue of Knight's $13,000 extension bonus, which he says shows a desire to stay on beyond his original four-year contract. Knight said he was granted the bonus, then had to pay it back after his discharge, including having his wages garnished at his next civilian job.
Knight's unit during his recall, a Navy customs battalion that served in Kuwait, has since been deactivated and has returned to the States. Knight is on "terminal leave" until the end of the month and still technically on active duty, Navy officials said Thursday.
And though he repeatedly told fellow customs sailors — including his direct supervisor — of his sexual orientation during the deployment to Kuwait, the Navy said Thursday that his commander was unaware of the comments.
"Navy Expeditionary Logistics Support Group and Navy Customs Battalion Romeo leadership were unaware of any homosexual conduct by Petty Officer Knight during his tour of duty in Kuwait," Davis said. "Had the leadership been presented with credible information about homosexual conduct, they would have processed Petty Officer Knight out of the military. The first his leadership heard of Petty Officer Knight's homosexuality was through press reports."
Knight came to Stars and Stripes with his story after being angered by comments about gays in the military made by Marine Gen. Peter Pace, chairman of the Joint Chiefs. Pace called homosexuality "immoral" and said he supported the current Pentagon policy.
The Navy also took issue with Knight's description of his recall to active duty. Knight characterized it as "the ultimate kick in the ass."
But, Davis said in an e-mail, Knight's "recall to active duty in July 2006 was voluntary. The Navy periodically contacts Sailors in the Individual Ready Reserve to verify contact information and solicit volunteers for GWOT (Global War on Terror) manning assignments."
"Petty Officer Knight was contacted during a routine muster and volunteered to be recalled. To date the Navy has not involuntarily mobilized Navy Reservists from the Individual Ready Reserve for Operation Iraqi Freedom assignments," Davis said.
Knight does not dispute that, explaining that his comments reflect his never wanting to leave the Navy in the first place. When he was recalled to duty he said nothing of the circumstances of his sexual orientation or earlier discharge because he wanted to go back on active duty.
His recall orders read, "UNDER PARTIAL MOBILIZATION AUTHORITY OF REFERENCE (A), YOU ARE HEREBY INVOLUNTARILY ORDERED TO REPORT FOR ACTIVE DUTY … FOR A PERIOD OF 365 DAYS, UNLESS RELEASED SOONER BY THE ORDER ISSUING AUTHORITY."
Davis said all Navy recall orders are worded the same, in part to help Reserve sailors with potential employment issues.