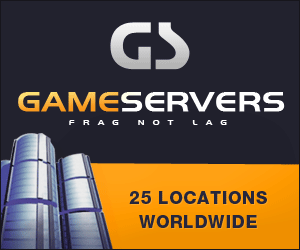 Baltimore Sun
March 6, 2007
Pg. 1
After scandals, academy to require lessons on deterring sexual harassment

By Phillip McGowan, Sun Reporter
The Naval Academy, rocked by a number of high-profile sexual assault and harassment scandals in the past year, plans to require all 4,000 midshipmen to take at least five hours of specialized instruction during each of their four years on the Annapolis campus.
The addition to the curriculum will begin in the fall and include coursework on dating, sexual consent, defining rape and violence prevention, Vice Adm. Rodney P. Rempt told a civilian panel of congressmen and presidential appointees yesterday.
At the quarterly meeting of the Board of Visitors in Annapolis, Rempt, the academy superintendent, laid out his plan to expand on the school's zero-tolerance stance against sexual harassment and assault. Drawing on the expertise of three consultants and programs at other universities across the country, he said, the academy is putting together a training manual to guide instructors.
The program, which Rempt said would be "the best in the country on the subject," will begin during plebe summer - before the start of freshman year - and include guest speakers, he said.
"Obviously, we do many other things like this in the area of honor and character development," Rempt said, "but this is specifically focused on sexual harassment prevention and deterrence."
More than 8 percent of the 753 female midshipmen surveyed by the Pentagon reported experiencing "unwanted sexual contact," last year compared with 9 percent at the U.S. Air Force Academy in Colorado Springs, Colo., and 10 percent at the U.S. Military Academy in West Point, N.Y.
The report also found that the percentage of female midshipmen saying they had been sexually harassed has fallen, from 59 percent in 2005 to 52 percent last year.
Rempt has cracked down on sex crimes - and been accused of being too zealous - as former standout quarterback Lamar S. Owens Jr. was charged with and acquitted of raping a female midshipman in the academy dormitory in January 2006; Owens was convicted of lesser charges and is fighting Rempt's recommendation that he be expelled.
A pretrial hearing is scheduled tomorrow in the case of a second former football player who was accused by two women of rape. Kenny Ray Morrison is charged with indecent assault and conduct unbecoming an officer after evidence that he gave the midshipmen a date rape drug in February and April 2006 was discredited.
While board members at the meeting didn't comment on the new anti-assault curriculum, Anita Sanchez, a spokeswoman for the Miles Foundation, a victim advocacy group that focuses on sexual assault in the military, questioned what effect it will have on changing the deep-rooted military culture and reducing the number of incidents.
Considering that the military is amending the Uniform Code of Military Justice this year to modernize the standard for harassment and sexual assault, Sanchez said, the consultants must have that knowledge to effectively teach midshipmen on appropriate conduct.
"I think the best terminology is this is just a work in progress for us," Sanchez said. "I hesitate about using absolute statements."
In another high-profile subject, Rempt made his first public comments on the controversial case of a senior who was expelled and ordered to repay his tuition costs for coming in 20 seconds over the maximum time in a required running test.
He expressed regret that the academy didn't address Frank Shannon's troubles earlier and said streamlined fitness practices are being drawn up to weed out people who don't meet standards earlier in their time at the institution.
The academy's physical mission would put greater emphasis on fitness through each of a midshipman's four years in Annapolis. The academy places a disproportionate amount of attention on fitness in the first year, he said.
"What we probably should have done is been more disciplined the prior year and said, 'OK, that's it,'" Rempt said, without referring to Shannon by name. "But we encouraged him. We wanted to give him all the opportunities we possibly can. That was a case, from my perspective, the system, the overall process here, probably let go on too long, but on the other hand we did maintain the standard," Rempt said.
A transition committee of academy officials, Rempt said, has pulled from various materials to create one set of rules.
"We went through and validated a lot of the things we are doing and also made some adjustments," he said.
A spokesman for the Naval Academy said he was unable to offer details because the committee had not completed its work.
Rempt said he's concerned most with the conditioning of students who don't compete in club and varsity sports.
"Maybe they come in their second or third year and they come to a physical readiness test and they don't do so well," the superintendent said. "And then they're in a kind of regroup mode. So, we want to give them more proactive exposure on how they keep themselves in shape, how they maintain themselves."
Rep. Roger Wicker, a Mississippi Republican who sits on the board, brought up Shannon, asking why the academy didn't "cut loose" someone with "marginal" results after the two-year mark. Midshipmen can walk away from their military and financial commitments if they quit during the first two years.
Rempt said that academy officials were conflicted about expelling Shannon last March because he had passed previous physical readiness tests - although by Rempt's memory, Shannon had failed 15 over the years. In a letter to U.S. Sen. Barbara A. Mikulski about Shannon last spring, Rempt counted 12.
Shannon said last night that he hopes a revamped fitness mission will prevent any other midshipman from going what he's gone through. He is seeking to retain an attorney to fight the government's efforts to seek repayment of his education costs, which have climbed, with interest, to $165,000.