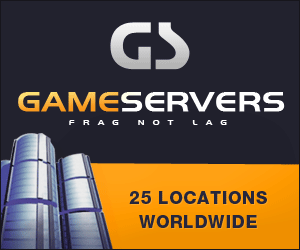 Norfolk Virginian-Pilot
August 1, 2008
By Dale Eisman, The Virginian-Pilot
WASHINGTON--Navy shipbuilding executives struggled Thursday to explain plans to abandon a destroyer program that the service's top brass and the Pentagon's chief weapons buyer described as vital just a few months ago.
Changing threats at sea, including increased deployments of diesel-powered submarines by potential U.S. adversaries, drove the service's move to end production of the futuristic DDG 1000 destroyer after just two ships, said Vice Adm. Barry McCullough, a deputy chief of naval operations.
In a House subcommittee hearing, congressional supporters of the ship countered that the Navy has not justified its new course, and they suggested that budget constraints - not military needs - are behind the change.
While the Navy puts the cost of each DDG 1000 now funded at $3.2 billion, a Congressional Budget Office analyst testified Thursday that the real price could be more than $5 billion per ship. CGX, a planned cruiser that will use many of the high-tech systems developed for DDG 1000, will be even more expensive, analyst Eric Labs said.
"This isn't the first major ship acquisition program that has faced problems," said Rep. Niki Tsongas, D-Mass. "Why does so much risk and inconsistency exist" in the Navy's threat forecasts? she asked.
Tsongas read aloud from testimony McCullough delivered in April, in which the admiral asserted that the DDG 1000's power to provide surface fire support and defeat missile threats exceeds that of today's Arleigh Burke class of destroyers.
But McCullough and Allison Stiller, the Navy's top civilian shipbuilding official, said Thursday that Navy leaders now believe that building more ships of the Burke class is the best way to counter increased "blue water" threats from submarines and ballistic missiles.
The DDG 1000 was designed for a closer-to-shore mission, including providing covering fire to troops ashore, they said. The new ship is to be equipped with a long-range gun able to reach targets more than 60 miles away and has a radar-evading hull form that will make it hard for adversaries to detect.
McCullough said Thursday that the Navy believes it has enough aircraft and cruise missiles, along with the promise of an improved gun to be placed on the Burke ships, to support forces ashore. And the Burke ships can accommodate missile-defense systems that are not suited for the DDG 1000, he asserted.
Congress funded what was expected to be the last in the Burke line of ships in 2005. The Navy wants $2.2 billion to restart the line in 2009, though the proposed change has not been approved by Defense Secretary Robert Gates.
The new plan also has split members of Congress, though along geographic rather than partisan lines.
A bipartisan group of lawmakers from New England, where some of the DDG 1000's high-tech systems are being developed, is pushing for construction of at least one more of the ships and for more detail on how the Navy decided that just two would suffice.
Those members have a well-placed ally in Sen. Edward M. Kennedy, D-Mass., who heads the Senate's seapower subcommittee. The Navy appears to have an advantage in the House, however, where Rep. Gene Taylor, D-Miss., head of the House seapower and expeditionary forces subcommittee, is a longtime proponent of the Burke class of ships.
Even before the Navy's announcement that it now wants to move away from DDG 1000, the House voted to "pause" the program next year.
But in June, the Senate Armed Services Committee signed off continued production. Since then, key members including Virginia Sen. John Warner have warned that thousands of shipbuilder jobs are at risk if the new destroyer is abandoned.
Other lawmakers are skeptical about restarting the Burke line of ships. The House Appropriations Committee voted this week to provide $450 million next year to continue buying parts for a third DDG 1000 but included no funds for more Burke ships.