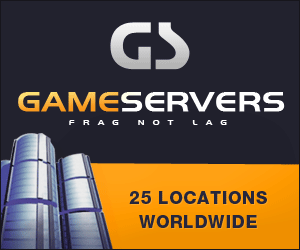 Washington Post
December 7, 2007
Pg. B1
HIV-Positive Priest Is Sentenced in Sex Case

By Ernesto Londono, Washington Post Staff Writer
QUANTICO, Va. -- Talk to the chaplain.
The words have long been a mantra for those in distress. But prosecutors say the authority the phrase suggests allowed Navy Lt. Cmdr. John Thomas Matthew Lee to prey on vulnerable lower-ranking male troops, some of whom he exposed to HIV.
"His selfishness was so strong he was willing to destroy the lives of others to make himself happy," Maj. Derek Brostek, the prosecutor, said yesterday, as Lee pleaded guilty at a court-martial to forcible sodomy, aggravated assault and other crimes and was sentenced to 12 years of confinement, all but two of them suspended.
Since 2004, Lee has used his position as a Catholic priest and his rank to obtain sexual gratification from at least three servicemen, according to the findings of the Marine Corps investigation outlined yesterday during the court-martial.
In 2004, at the U.S. Naval Academy in Annapolis, a midshipman struggling with academic and personal problems sought counsel from Lee. The two had dinner one night, and Lee invited the 20-year-old to his apartment. As they drank scotch and beer on the balcony, Lee began masturbating, the young man testified.
The young man, now an ensign, said he attempted to ignore it, until Lee initiated a sex act on him.
"I said I didn't want it," the ensign said. Lee continued, the ensign testified, telling him: "It's all right, it's all right."
The ensign said he didn't report the incident partly because he feared Lee's word might trump his. "After the event happened, I felt guilty," he said. "I thought that I must have done something wrong that led up to that."
The encounter was the basis of the forcible sodomy count, the most serious of the charges. No physical force was alleged, but the act was considered forcible because of Lee's superior rank.
The Washington Post generally does not identify victims of sexual assault.
Lee learned in April 2005 that he had HIV, he said in court.
The aggravated assault charge stems from an encounter between Lee and a U.S. Air Force lieutenant colonel last December. Lee said yesterday that he found the man on the Internet site craigslist, which has a section where men can post queries and photos of themselves to solicit sexual encounters.
The lieutenant colonel asked Lee, 42, whether he had any health problems before they had sex, Lee said.
"I said everything was okay," Lee said, indicating that he neglected to tell the man he had HIV, fearing that the man would lose interest. They used a condom, Lee said.
None of the men involved has tested positive for HIV, said Lee's civilian attorney, David P. Sheldon. But military officials requested as part of the plea agreement that Lee disclose the names and contact information of all the men he has had sex with since testing positive for the virus. The names will be shared with health authorities, who will notify the men about their exposure, Sheldon said. Lee said he would provide information about "all encounters I remember."
Officials began looking into Lee's behavior in June after a former Marine corporal reported concerns about the chaplain. The former corporal said yesterday that he went to Lee for advice when he was in the process of leaving the Marines. He said Lee asked him one day while the two were in the chaplain's office whether the young man would take pictures of Lee in various states of undress. Lee said he wanted the pictures so he could send them to a woman he had been corresponding with over the Internet, the former corporal said.
The corporal said he reluctantly agreed because he "felt trapped" and because "my judgment was clouded."
During a later encounter, Lee reportedly asked the Marine to touch his bare leg. The Marine said he put his finger on the priest's thigh but yanked it away when Lee tried to get him to do more.
Prosecutors said Lee also victimized an ensign he had persuaded to enroll in the Naval Academy. Lee met the ensign when the young man lived with his parents in Silver Spring. The two had sex on multiple occasions, prosecutors said, and the ensign at one point lived at Lee's apartment in Burke. That ensign and the Air Force official who had consensual sex with Lee remain in the armed forces, said Maj. Tim Keefe, a Marine Corps spokesman. Keefe said he knew of no enlisted men being dismissed as part of the investigation into Lee's conduct.
Lee e-mailed photographs of himself having sex with soldiers and other men to friends and service members, attorneys on both sides said. He sent some of these images from his military e-mail account and stored pornographic images on his computer at work.
In one photo obtained by the Post, Lee is sitting nude on a sofa in his office flanked by an image of the Virgin Mary and a framed photo of Gen. Peter Pace, the former chairman of the Joint Chiefs of Staff. Pace came under fire during the end of his two-year term as chairman for comments he made about homosexuality and the military's "don't ask, don't tell" policy, equating homosexual acts to adultery and calling them immoral.
Lee was ordained as a priest in 1993 and served as associate pastor at St. Jerome parish in Hyattsville for three years. He became a commissioned officer in November 1988. He was most recently stationed at the Marine Corps Base in Quantico. Past postings include the Naval Academy from September 2003 until October 2006; the Sixth Fleet of the U.S. Naval Forces Europe, in Gaeta, Italy, between April 2001 and September 2003; and aboard the USS Port Royal, between December 1998 and March 2001.
The Archdiocese of Washington and the Archdiocese for the Military Services removed his credentials in June after Lee told church officials that he was the target of a sexual misconduct investigation, said Susan Gibbs, a spokeswoman for the Washington Archdiocese.
Lee said yesterday that he was "deeply sorry" for his actions. After the hearing, Lee, wearing a blue Navy uniform with a cross stitched on one of the sleeves, took tiny steps with his shackled legs as he was guided toward a green van. He covered his face and handcuffed hands with a green jacket.
The case comes amid a string of sexual misconduct allegations at the Naval Academy. Last month, a Navy physician was sentenced to four years in prison for using a hidden camera at his home to tape midshipmen having sex.
Staff writers Josh White and Michelle Boorstein and staff researcher Meg Smith contributed to this report.