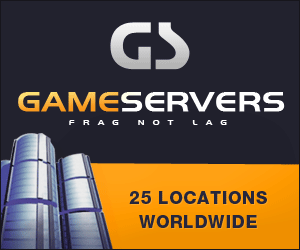 Norfolk Virginian-Pilot
April 21, 2007
By Dale Eisman, The Virginian-Pilot
WASHINGTON - Under pressure from U.S. Sen. John Warner, the Navy's top civilian apparently agreed Friday to consider using a former Army base near Petersburg as the practice landing field for Oceana Naval Air Station's aircraft.
How seriously the service will look at Fort Pickett, a sprawling facility now controlled by the Virginia National Guard, remained unclear. An aide to Navy Secretary Donald Winter said the service "appreciates Sen. Warner's ongoing support of our selection process" but promised only to "consider and evaluate" any "new information" about locations that might meet its requirements for the field.
The carefully worded statement issued by Capt. Beci Brenton, Winter's spokeswoman, did not mention Fort Pickett directly.
It came a day after another Navy official told The Virginian-Pilot that the base, about 100 miles northwest of Virginia Beach, would not be a viable location for the proposed outlying landing field.
"I would appreciate the Navy clarifying its earlier statements," Warner, R-Va., told Winter in a letter released Friday night.
The senator's office distributed the one-paragraph note several hours after Warner and Winter spoke by phone about the OLF issue.
Warner, a former secretary, said Friday that "the Navy is very respectful of my views," but he added that "I'm careful to always say, 'You make your decision in the best interests of national defense and the nation and you've got my support.' "
The Navy says it's looking only for a landing strip.
However, worries that suburban sprawl will ultimately force the service to abandon Oceana have sparked speculation that the OLF could be a precursor to the development of a new master jet base for the East Coast.
The Navy fueled that speculation by initially seeking up to 30,000 acres for the OLF. The service says now that as few as 13,000 acres could be sufficient.
Navy leaders have been studying several North Carolina sites for the field and until Thursday appeared committed to a tract of land in Washington County, N.C., roughly halfway between Oceana and the Marine Corps air station at Cherry Point, N.C.
But after Sen. Elizabeth Dole, R-N.C., threw her support Thursday behind resident s groups fighting the Washington County site, Winter issued a statement welcoming efforts to find other possible sites.
Fort Pickett sits on 42,000 acres near Blackstone, along U.S. 460 west of Petersburg. It is frequently used as a training site by Army, Marine Corps and special forces troops. Blackstone Army Airfield at Fort Pickett has two runways, one 4,000 feet long and another more than 4,600 feet long. A Navy spokesman suggested Thursday that the presence of unexploded ordnance near the airfield and extensive use of Fort Pickett for special forces training would make the base unsuitable for the Navy's needs.
Whatever site is selected would replace Fentress Field in Chesapeake, where Navy officials say the development of suburban homes and businesses now restricts their ability to conduct realistic training.
While Warner pushed the case for Fort Pickett on Friday, his junior colleague, U.S. Sen. Jim Webb, a Democrat, wasn't ready to join him.
In an appearance in Norfolk, Webb said he is willing to see what other locations Dole and North Carolina propose for the facility.
Staff writer Kate Wiltrout contributed to this report.