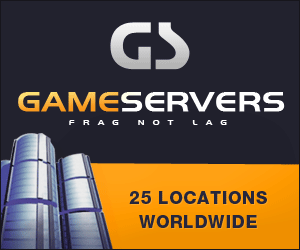 Washington Times
December 18, 2006
Pg. 17
Membership pros, cons debated

By Anju S. Bawaa, Washington Times
Growing instability across the Middle East has prompted foreign policy think tanks to brainstorm ways to stabilize that region. One idea circulating in Washington last week called for admitting Israel into NATO.
At least one analyst thinks NATO membership could provide security to Israel, help settle the Israel-Palestinian border and make the alliance a stabilizing force in the region.
Ralf Fuecks is the president of the Berlin-based Heinrich Boll Foundation, an independent organization affiliated with the German Green Party. He suggested at a conference Wednesday that Israel be offered membership in NATO on the condition that it resume negotiations for a two-state solution with the Palestinians and agree to a nuclear-free zone linked to security guarantees for Israel.
Mr. Fuecks said the admission of Israel to NATO also would bolster the U.S.-European security alliance as it confronts the growing nuclear threat from Iran.
"NATO has to extend its outreach into the Middle East," Mr. Fuecks told an audience at the New America Foundation in Washington, arguing that this was especially important now that the United States is looking for ways to reduce its commitment in Iraq.
Daniel Levy, a senior fellow and director of the foundation's Middle East initiative, cautioned that a NATO with Israel as its only member from outside Europe and North America would make Israel look like a "colonial outpost."
"Arms control and regional security should be created within a regional security architecture," Mr. Levy said. "This would more effectively induce better behavior by Iran."
Steven Clemons, director of the American strategy program at the foundation, said after the forum that admitting Israel to NATO would "create massive tension" with its neighbors. He suggested that Israel instead promote ties with modern Sunni regimes in Jordan, Egypt, Saudi Arabia and Morocco.
David Siegel, spokesman for the Israeli Embassy in Washington, said, "Israel would like to strengthen participation related to NATO and work under the framework of NATO."
He cited the example of the Mediterranean Dialogue in which Israel, NATO and several Arab countries work toward security and stability in the Mediterranean region. Mr. Siegel did not comment on whether Israel would like to be a full a member of NATO.
Other policy specialists at the New America Foundation forum disagreed with the NATO idea. Harvey Feldman, a senior fellow at the Heritage Foundation, said Europeans had done little to stop weapons smuggling to Hezbollah and were doing little to help Israel.
Mr. Fuecks said the NATO idea would require honest discussions among the Europeans about their attitudes toward Israel.
"If the Europeans want to play an active role in conflict management on their opposite shores to the south, then they can only do it in concert with the USA," Mr. Fuecks said. "The USA cannot single-handedly solve the problems."