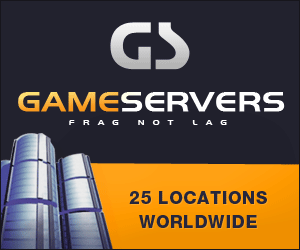 Washington Times
May 8, 2007
Pg. 1
Hopes contrast erodes Taliban

By Philip Smucker, Washington Times
LASHKAR GAH, Afghanistan -- NATO officers and diplomats say they are selectively securing some areas of southern Afghanistan ahead of others, hoping the contrast between Taliban and government rule will gradually undermine support for the Islamist insurgents.
Officers responsible for "Operation Achilles," the spring offensive being undertaken by U.S., British and Canadian forces, say they are in no hurry to drive the Taliban from some of the strongholds they captured in northern Helmand province last year.
"We will move into these Taliban areas at a time of our choosing," British Lt. Col. Charlie Mayo said, when asked why NATO forces had not yet challenged the hard-line Islamist organization's grip on Musa Qala, a major town in this key battleground province.
NATO is trying to set examples of development and stability in enclaves already under Afghan government control, Col. Mayo said.
"Word of mouth spreads quickly, and we want to set the conditions for a return to stability across the province. It is a process of getting the elders to see what happens and having them say, 'We want a bit of that.' "
The Taliban, meanwhile, is taking advantage of a bumper harvest of opium poppies in its own drive to win public support. During a recent drive over some of the province's freshly paved roads, unarmed Taliban fighters were seen in the fields helping villagers to scrape the oozing opium paste from the poppy buds.
In return, according to the owners of poppy fields just outside the ancient city of Lashkar Gah, they will exact a heavy "zakat," or religious tax, which will be used to finance the movement and purchase arms.
Government officials charged with eradicating the poppies also have their hands out, these growers said. Having apparently surrendered to the inevitability of a successful harvest, the government functionaries demanded stiff fees for not destroying the crop several weeks ago.
The huge profits to be made from the opium trade help explain why a U.S.-funded annual $800 million counternarcotics program has failed to reduce the output.
A much-anticipated Taliban offensive across eastern and southern Afghanistan this spring has yet to materialize, although NATO officials and Western diplomats warn that the Taliban should not be seen as a depleted insurgency.
Suicide attacks and guerrilla actions are commonplace across southern Afghanistan, even as Taliban leaders and fighters are preoccupied with the poppy harvest. Government officials say they think as many as six would-be suicide bombers are lurking in Lashkar Gah alone, searching for targets.
The Taliban movement has solid financial, moral and military support in neighboring Pakistan, where senior al Qaeda officials have nurtured the movement back to life after it was driven underground in the wake of the September 11 attacks.
"The Taliban's comeback is one of the greatest examples I can think of a ruling regime snatching defeat from the jaws of victory," said Saad Mohseni, the Australian-Afghan owner of Afghanistan's largest private media conglomerate. "The Taliban is engaged in more of a rescue mission than anything else. They are admired for providing security."
Mr. Mohseni, like many disgruntled Afghan citizens, is critical of widespread government corruption and the failure of Western and Afghan forces to provide better security, particularly in the southern provinces.
The situation in Musa Qala has been particularly divisive among Afghan political leaders. Late last year, British forces ceded the district capital to local elders, who promised that they would keep Taliban fighters well away from their city center. But the deal collapsed, and the Taliban moved in almost as soon as the British forces left the area.
Despite U.S.- and British-led military operations elsewhere in the province, which have included seizures of district centers, Musa Qala has remained firmly in Taliban hands. Residents and officials said the Taliban successfully presents itself as a "protection force" for the drug trade.
The movement has also gone to considerable lengths to present a "kinder and gentler" face to the population. Though Taliban beheadings of accused "spies" are still commonplace, strict rules that once required all men to grow beards and banned music and television have been relaxed, residents said.