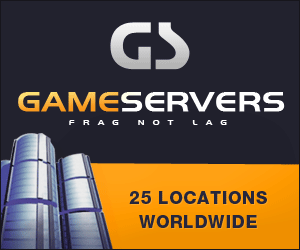 New York Times
March 15, 2008
Pg. 9
By Steven Lee Myers and Thom Shanker
WASHINGTON — President Bush's efforts to cement a trans-Atlantic legacy by adding three nations to NATO appear in disarray as the alliance struggles with internal political divisions, new tensions with Russia and the combat mission in Afghanistan that have exposed disparities of might and will among current members, officials, diplomats and analysts said.
As Mr. Bush and other leaders of the alliance prepare to meet in Romania in three weeks, invitations to Albania, Croatia and Macedonia to join have become mired in a spat with Greece over Macedonia's name and more fundamental concerns that none of the three prospects have met all of the domestic political qualifications for membership.
And the administration's hope of extending "road maps" to membership to two former Soviet republics, Ukraine and Georgia, has run into strong opposition from some of the United States' closest allies, including Germany, which fear provoking Russia, according to two NATO-nation diplomats and a Bush administration official.
The potential for confrontation with Russia's president, Vladimir V. Putin, who will attend part of the summit meeting in Bucharest, has caused such anxiety that Mr. Bush has dispatched his secretaries of state and defense to Moscow for meetings on Monday and Tuesday to soothe some of Russia's anger. Their agenda includes American plans to install missile defense systems in Poland and the Czech Republic, which Russia strongly opposes, although NATO expansion is likely to be discussed, officials said.
Overshadowing the debate over possible new members has been an increasingly polarized dispute over NATO's operations in Afghanistan. Bush administration officials and lawmakers now openly accuse strong American allies of shirking their duty to fight a resurgent Taliban, reluctant to bolster the NATO force of about 40,000 troops.
Defense Secretary Robert M. Gates warned last month that NATO could become a two-tiered alliance with "some allies willing to fight and die to protect people's security, and others who are not."
With violence rising in Afghanistan to the highest levels since the American-led invasion in 2001, the administration has been pressing NATO members to contribute more troops. The United States is adding 3,200 marines; of its current force of about 28,000, about 15,500 Americans serve in the NATO mission and 12,500 are involved in separate counterterrorism operations solely under American command. So far, however, few allies have stepped forward, and those that have continue to impose restrictions on where and how their troops will operate.
Canada, which has sent 2,500 troops, has threatened to withdraw unless another ally sends at least 1,000 troops to help secure Afghanistan's restive southern area.
"We face a crisis in Afghanistan that is extraordinarily difficult for our country and for the NATO alliance," the under secretary of state for political affairs, R. Nicholas Burns, said just before stepping down at the end of last month. "For NATO, it may be an existential crisis."
For Mr. Bush, the expansion of NATO to include new members is part of what he hopes will be a legacy of promoting democracy and liberty, in this case in the formerly Communist Balkans, which were ravaged by war in the 1990s and are still haunted by ethnic divisions.
During Mr. Bush's presidency, NATO has added seven new members — Bulgaria, Romania, Slovakia, Slovenia, Lithuania, Latvia and Estonia — bringing the number of allies to 26.
According to officials and diplomats, the administration has pressed for membership for Albania, Croatia and Macedonia to such an extent that they were given an unusual six-month extension to prove that they had made sufficient progress on a series of political and legal reforms.
Even now, just three weeks before the summit meeting where any official invitations to join the alliance would be issued, the administration has not submitted to Congress required reports measuring the worthiness of Albania, Europe's poorest country, and Croatia and Macedonia, states that emerged from the violent breakup of Yugoslavia.
Administration officials said they remained hopeful that the summit meeting in Bucharest would be a success, producing a compromise allowing invitations to all three aspirants and an agreement that allies redouble their efforts in Afghanistan.
Expanding NATO remains politically popular in the United States. At a hearing of the Senate Foreign Relations Committee on Tuesday, no lawmaker or official spoke against inviting the three countries, but even supporters raised concerns, especially given the debate over NATO's mission in Afghanistan.
Senator Joseph R. Biden Jr. of Delaware, the Democratic chairman of the committee, said many were concerned "that we may build this so big that it can't function." One reason the alliance can be cumbersome is that its members operate on consensus, meaning that one country can essentially block action. That is the case with Greece, a NATO member since 1952, and Macedonia.
Since Macedonia declared independence in 1991, Greece has vehemently objected to its use of the name Republic of Macedonia, saying it implies territorial claims to the Greek province of the same name — an assertion Macedonia has publicly disavowed.
The alliance's protocols have become even more complicated and politically delicate in Afghanistan because each ally has been able to put conditions — diplomatically called "caveats" — on where and how they will conduct military operations.
Some officials quietly concede a point made by a number of academic analysts: that disagreements over how to carry out the security mission in Afghanistan reflect the uncertain evolution of the alliance.
"Make no mistake, NATO is not winning in Afghanistan," said a report by the Atlantic Council of the United States, a nongovernmental organization dedicated to fostering ties between North America and Europe. More surprising was that the report's chairman was Gen. James L. Jones, who served as NATO's supreme military commander until 2006.
Mr. Bush argues that the alliance has evolved from a purely military force to defend against the old Soviet superpower to an organization that fosters political stability and democratic reform in Europe and extends its influence outside its members' borders, first in the war over Kosovo and then in Afghanistan.
The projection of NATO's power has led many inside and outside to argue that the alliance has become a weaker military force, as European countries lowered their defense spending, while the United States increased its own.
Stanley Kober, a research fellow at the libertarian Cato Institute in Washington who has written extensively about NATO, said the alliance continued to expand without giving sufficient thought to its immediate troubles, especially in Afghanistan.
"We're now talking about NATO being in an existential crisis because of Afghanistan," Mr. Kober said. "It seems to me that before you make promises to other countries, we should be able to resolve the existential crisis first."
He also cited tensions created by Kosovo's declaration of independence and Russia's fierce opposition to missile defense sites in Poland and the Czech Republic, the issues at the heart of the visit to Moscow by Secretary of State Condoleezza Rice and the defense secretary, Mr. Gates.
Mr. Kober called NATO's expansion "a train that's going forward on its own momentum."
"In the meantime," he added, "the wheels are falling off."
Administration officials dispute that. They argue that expanding the alliance and shoring up operations in Afghanistan will stabilize NATO and enhance global security. One senior official noted that the willingness of Albania, Croatia and Macedonia to contribute troops to Afghanistan and Iraq had weighed heavily on President Bush's willingness to support their membership bids.
The administration officials say that Croatia, Albania and Macedonia have made significant strides to address at least some, if not all of the internal shortcomings identified in their membership applications.
Albania, which was ranked 105th out of 180 countries on Transparency International's annual Corruption Perceptions Index, agreed under pressure to appoint a special prosecutor, an administration official noted. (Croatia and Macedonia fared better on the index, at 65th and 84th.)
Jeffrey D. McCausland, a retired Army colonel and now visiting professor of international law and diplomacy at the Dickinson School of Law at Pennsylvania State University, said that using NATO to advance political objectives, even noble ones like stability, risked losing sight of the alliance's fundamental obligation to defend itself against external threats.
"At the end of the day," he said, "one has to balance any membership question for NATO: Are these countries security providers or security customers?"