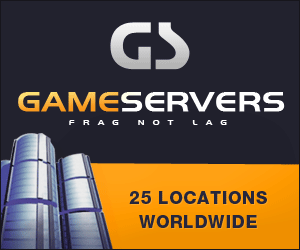 New York Times
May 1, 2008 By Stephen Castle
BRUSSELS — NATO escalated its protests on Wednesday over Russian policy toward Georgia's breakaway Abkhazia region, accusing Moscow of stirring tensions by announcing plans to increase the number of Russian soldiers there.
Ambassadors of the 26-nation alliance confronted Russia's envoy, Dmitri O. Rogozin, during a meeting in Brussels. "There was a clear and sometimes sharp exchange of views and no meeting of minds," said James Appathurai, a NATO spokesman.
"The decision to send more troops to Abkhazia does not contribute to stability, but undermines it," he said, adding that the alliance was unanimous in its support for Georgia's territorial integrity.
Relations with Russia have been strained by calls for NATO to expand by accepting Ukraine and Georgia, formerly part of the Soviet Union, into the alliance. At a NATO summit meeting in April, the United States pressed for the two nations to be put on the path toward membership. While that has not been agreed to, the alliance promised Ukraine and Georgia "a period of intensive engagement."
Diplomatic ties have also been complicated by the decision of many large Western nations to recognize Kosovo's declaration of independence, which was opposed by Moscow.
Some Western diplomats suspect that, by stirring up the "cold conflicts" in Abkhazia and South Ossetia, Moscow may wish to destabilize Georgia to such an extent that NATO membership could become impossible.
Russia announced plans last month to expand its cooperation with Abkhazia and South Ossetia, a move described by Georgia as de facto annexation. Moscow says it intends to increase the number of its troops to protect the rights of Russians, who are in the majority in Abkhazia and South Ossetia.
Mr. Appathurai, the NATO spokesman, said that an increase in Russian forces without the agreement of Georgia would break an agreement reached in 1994. The European Union's foreign policy chief, Javier Solana, said Tuesday that, even if the increase in troops was within permitted limits, it gave the impression that tension was increasing.
Russia's foreign minister, Sergey V. Lavrov, accused Georgia on Tuesday of planning to resolve the conflict by force. "The Georgian leadership has been directly and in secret gathering a huge number of offensive armaments," said Mr. Lavrov, after a meeting with European Union ministers in Luxembourg.
That claim was rejected Wednesday by David Bakradze, Georgia's departing foreign minister and special envoy of President Mikheil Saakashvili.