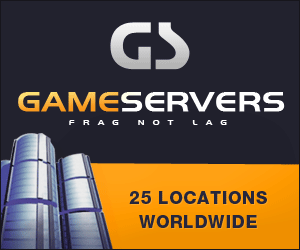 Boston Globe
September 17, 2007
Region lags in efforts to help stress-afflicted

By Anna Badkhen, Globe Correspondent
Mental health workers are looking for new ways to help Native American service members returning from Iraq and Afghanistan who are suffering from post-traumatic stress disorder. In some parts of the United States, specialists are combining modern treatments with traditional healing methods, employing medicine men, participating in sweat lodges, and asking tribal elders to encourage veterans to seek professional medical help.
But in New England, the effort to reach out to Native American veterans is lagging, mental health specialists and some Native Americans say. At risk, they say, are thousands of Native American veterans, who historically are more susceptible to combat trauma than other troops, but who also are less likely to seek, and receive, mental health help from government-operated agencies as their non-Indian comrades.
Studies of Native American veterans who fought in Vietnam showed that they were twice as likely to suffer from post-traumatic stress disorder as other veterans. Although no one has studied the prevalence of trauma among Native American veterans of the wars in Iraq and Afghanistan, mental health workers anticipate that those troops may suffer from similarly high levels of trauma.
At least 18,000 of the 22,000 Native Americans currently in uniform had been deployed at least once to Iraq or Afghanistan as of July, according to the US Department of Defense. Recent Army studies have found that up to 30 percent of soldiers coming home from Iraq suffer from depression, anxiety, or post-traumatic stress disorder. The studies did not include other branches of the military.
New England centers operated by the federal Department for Veterans Affairs, which is responsible for providing mental healthcare to veterans, employ coordinators, usually members of a minority group, who attend some tribal powwows and invite the region's approximately 10,000 Native American veterans to take advantage of the agency's programs. The VA hospital in Bedford holds an annual powwow on the hospital grounds, to which the veterans are invited.
"We work with the North American Indian Center," another federally funded organization serving more than 5,000 Native Americans in Greater Boston, "to learn all of the [tribal] events that are being planned, and then we try to make it to these events," said Shirley Jackson, a minority coordinator for the Boston VA. Jackson said she sometimes refers Native American veterans to the center.
But the efforts fall short of reaching most Native American veterans because many of them do not trust the federal government and the services it offers, say some Indian veterans and mental health workers who work for the VA.
"The [Indian] community's past dealings with federal agencies as a whole, some of these experiences may not have been very positive," said Jay Shore, a Denver psychologist who works with Indian veterans. "Historically. . . the Indian vets may have good reason not to feel very comfortable in the system."
Native American veterans are four times less likely to receive healthcare than other veterans, according to the congressional testimony in 2004 of Gordon Mansfield, a deputy secretary for veterans' affairs.
"You can't go in and say, 'I'm the VA, I have a cure for you, come take it.' You have to win their trust. You have to go back and ask, again and again," said W.J. "Buck" Richardson, a VA minority coordinator in Montana.
To make its programs more effective for Native American veterans, the agency must tailor its services to the cultural needs of those veterans, reaching out to tribal elders and families to persuade the veterans to accept the agency's help, said Mose Hearne, a mental health counselor at the North American Indian Center of Boston who is a veteran of the Gulf War and a member of the Mohawk tribe.
The Narragansett tribe in Rhode Island holds a dance honoring veterans during its annual powwow.
But Alberta H. Stanton-Wilcox, a veteran of the war in Korea and a tribal elder, said the VA has never asked to join it.
"They can always contact me here if they want to," said Stanton-Wilcox.
James Cates, chairman of the Texas-based National Native American Veterans Association, said the federal agency also must embrace the use of sweat lodges, dances, and medicine men.
The veterans "would be better served if there were more of traditional healing methods available to them," Cates said.
In some parts of the country, the Department of Veterans Affairs is already using traditional Native American healing techniques.
Hearne pointed to the programs as efforts the VA in New England should consider adopting.