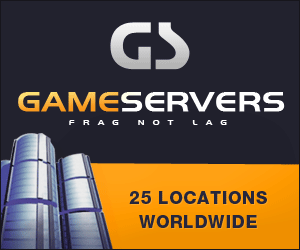 HOWARD FENDRICH
Associated Press
WASHINGTON -
It all was a tad overwhelming for Austin Kearns when he was dealt to the Washington Nationals by the Cincinnati Reds last season.
He'd never been traded. He went from a team near his Kentucky hometown to one on the East Coast. He went from a club contending for a playoff berth to one heading for a third consecutive last-place finish.
Now he's ready to make his home in the nation's capital. Kearns agreed Thursday to a three-year contract that guarantees the outfielder $17.5 million and adds a long-term piece to Washington's rebuilding effort.
"I don't think there's going to be a better place to be very soon," Kearns said. "I feel comfortable here, and I feel good about where it's going."
Kearns will get $3.5 million this year, $5 million in 2008 and $8 million in 2009, and the Nationals hold a $10 million club option for 2010, with a $1 million buyout. The contract does not include bonus clauses, but Kearns would receive a one-time payment of $100,000 if traded.
"Certainly we think Austin's going to be a cornerstone of this franchise," said general manager Jim Bowden, who drafted Kearns as the Reds' GM in 1998. "His best years are ahead of him. His prime just starts now."
Kearns had filed for arbitration, asking for $4.25 million in 2007, while the Nationals offered $3.65 million. He made $1.85 million last season, when he hit .264 with 24 homers, 33 doubles and 86 RBIs in 150 games for the Nationals and Reds.
Washington acquired Kearns, infielder Felipe Lopez and reliever Ryan Wagner in July in an eight-player trade with Cincinnati.
Kearns acknowledged then - and again Thursday - that he was thrown for a loop by the move. He began his Nationals tenure in a 3-for-19 rut, and went two weeks before recording a multi-hit game. Eventually, he settled in and settled down, contributing a series of go-ahead RBIs for the Nationals.
"It all happened kind of fast. The first time a player gets traded, you're probably in a little bit of shock," Kearns said. "But I adjusted here pretty quick."
In five major league seasons, the 26-year-old Kearns has batted .265 with 79 homers, 104 doubles and 299 RBIs. He had some injury problems at the start of his career, and 2006 was the first year he played in more than 112 games.
But Bowden and Kearns both said they consider 2006 proof that the outfielder is capable of playing a full season. As for what sort of stats Kearns might turn in if he's able to do that consistently, he would only say: "I think I can get better."
Washington's first-year manager, Manny Acta, was more concrete.
"At least 25 home runs, 100 RBIs. He's capable of doing that and more," Acta said by telephone from Florida. "I admired him and feared him when I was on the other side. So it's nice to be on his side. He's not only a good guy who can produce at the plate, but he's also a good defensive player who changes the running game of the other team."
Kearns is expected to be a middle-of-the-lineup fixture for Washington, which is revamping its player development system.
Kearns joins third baseman Ryan Zimmerman (runner-up for NL Rookie of the Year in 2006), first baseman Nick Johnson and catcher Brian Schneider as the team's building blocks. Johnson and Schneider both signed deals through 2009 last offseason.
"We have a good core group," Kearns said. "I don't think people actually realize the talent that already is here and how close this thing can get to where we want it."
Notes:
Kearns is switching his uniform number, from 28 to 25. "Kind of a new start," he said. ... Two Nationals still could go to arbitration: RHP John Patterson and closer Chad Cordero. ... Bowden and Acta said it's unclear when 1B Nick Johnson will be able to play; Johnson broke his leg in a collision with Kearns during a game in September. "We all know that we're going to miss Nick for at least the beginning of the season," Acta said. Travis Lee and Larry Broadway will compete for the starting 1B job until Johnson returns.