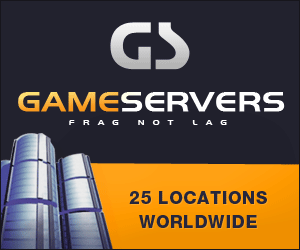 Philadelphia Inquirer
September 28, 2008
By Rudy deLeon and Winny Chen
Just over three months from now, our next president will enter the White House, inheriting a host of serious national-security challenges - two wars, a financial system in havoc, a mountain of debt, and an America more alone than at any point in recent history. But our 44th president will have a unique opportunity and a clear duty to steer the United States toward new and progressive national-security priorities.
That effort should begin with a new National Security Strategy - one that integrates a strong U.S. military posture with diplomacy, economic assistance, and cooperation with U.S. allies. To defeat the complex threats of our time, America must use all of its strengths, especially those in our civilian institutions of diplomacy and development, and no longer place the entire burden of U.S. national security on the bravery of our soldiers.
Calls for a more balanced approach have come from a number of different sources, including our ambassadors abroad and the officers in our military. We should listen to those calls.
In July, Secretary of Defense Robert Gates argued for the need to "harness the full strength of America" by integrating our diplomacy and economic assistance. "What the Pentagon calls 'kinetic' operations," he said, referring to lethal combat, "should be subordinate to measures to promote participation in government, economic programs to spur development, and efforts to address the grievances that often lie at the heart of insurgencies and among the discontented from which the terrorists recruit."
Second, the next president must roll back the Bush Doctrine of preemptive war and regime change. Every nation has the right to self-defense, and that right is recognized in international law; but the Bush administration's aggressive policy of preemptive war is counterproductive to our national interest and has not reduced the threat to American security. Every president has the duty to protect the country and act if the nation is threatened, but the use of American military power should never be our nation's first nor preferred approach to solving national-security challenges.
Reversing President Bush's legacy of unilateralism requires that we reach out immediately to our friends around the world and rebuild trust that will strengthen key alliances. The United States cannot afford a go-it-alone strategy in the 21st century. Instead, we should focus on bolstering our partnership with NATO, revitalizing our relationship with other international organizations, and rebuilding our alliances with friends. As Adm. Mike Mullen, chairman of the Joint Chiefs, told the Senate Armed Services Committee: "It is by taking collective action - and not going it alone - that we increase our ability to protect our vital interests."
Specifically, the new president must take a detailed look at our policies in Iraq and Afghanistan. The United States has been fighting in Iraq and Afghanistan for more than six years. There are about 165,000 troops deployed in those two countries, but they cannot remain in their current status indefinitely. The men and women of the armed forces of the United States are serving our country with distinction. They deserve policies that are as capable as their service.
The threats we face must be defeated - from insurgency in Iraq and terrorism in Afghanistan to climate change and nuclear terrorism. But so, too, must our next president use all of the tools available to address the underlying sources that give rise to conflict. As President John F. Kennedy aptly noted during the coldest days of the Cold War: "Diplomacy and defense are not substitutes for one another. Either alone would fail. A willingness to resist force, unaccompanied by a willingness to talk, could provoke belligerence, while a willingness to talk, unaccompanied by a willingness to resist force, could invite disaster."
Now as then, our 44th commander in chief must develop a new strategy that looks out for the safety of our troops, makes effective use of our military power, and capitalizes on the strength of our diplomacy.
Rudy deLeon is the senior vice president for the National Security and International Policy team at the Center for American Progress, and was deputy secretary of defense in the Clinton administration. Winny Chen is a research associate at the center.