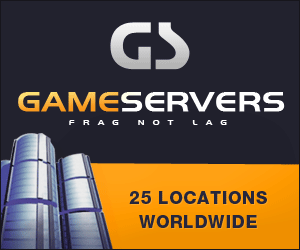 Los Angeles Times
May 20, 2007
A New Jersey wildfire, apparently sparked by a flare from an F-16 in training, is the latest accident to set off tempers among neighbors of the Warren Grove Gunnery Range.

By Associated Press
LITTLE EGG HARBOR TOWNSHIP, N.J. — The Warren Grove Gunnery Range says it tries hard to be a good neighbor to the growing communities in the New Jersey Pine Barrens.
But if your neighbor set the neighborhood on fire repeatedly, crashed a plane into it, and shot up the local elementary school, how neighborly would you feel?
The latest hazard caused by the range — a forest fire that burned 14,000 acres, damaged or destroyed a few homes and forced 6,000 people to flee — underscores the tensions between the base, which trains pilots bound for Iraq and Afghanistan, and the widening ring of senior citizen developments.
The range "should be shut down," said Joy Zomerdyke, who fled her Barnegat home with her husband when a police officer frantically banged on the door as the flames approached Tuesday afternoon. "There have been too many mistakes. People's lives were in danger."
National Guard officials say they believe the fire started when a flare dropped from an F-16 jet on a training maneuver ignited the dry Pinelands.
The Zomerdykes were fortunate to return two days later to an unscathed home.
The blaze was the latest in a string of accidents at the Warren Grove range:
*In April 1999, a Pennsylvania National Guard A-10 jet aiming for the range instead dropped a dummy bomb a mile off-target over the Pinelands in Burlington County, touching off a fire that burned 12,000 acres and lasted four days.
*In June 2001, an errant bomb dropped by an F-16 caused a fire that scorched 1,600 acres when the pilot missed a target area that had been cleared of trees and brush.
*In January 2002, an F-16 crashed near the Garden State Parkway — the third such crash at the range since 1992.
*In November 2004, an F-16 mistakenly shot up an elementary school when the pilot applied too much pressure on the trigger. The plane fired 25 rounds from its artillery cannon instead of activating a targeting laser beam as he had intended. The school was empty aside from a custodian, and no one was hurt.
Immediately after that 2004 accident, the largely conservative, blue-collar region seemed evenly split between residents irked by the range and pro-military residents with "God Bless Our Troops" bumper stickers and yellow ribbons on their cars.
But this week's fire, threatening thousands of people, seems to have tipped the balance of public opinion.
"It's wearing my patience thin," said Sharon Ragonese of Barnegat. "You would think after the incident with the school, they'd learn to be more careful."
Range officials were on the defensive again.
"I can assure you our No. 1 priority is the safe operation of this range," said Maj. Gen. Glenn K. Rieth, head of the National Guard in New Jersey. "It's a vital function these men and women are performing for this nation. It's our responsibility to make sure they do it safely."
The military is also catching flak from elected officials.
"This fire never should have started — period," said U.S. Sen. Frank R. Lautenberg (D-N.J.), who plans to meet with Air Force and National Guard officials Monday about the range.