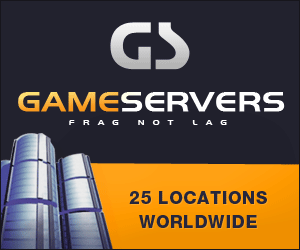 Philadelphia Inquirer
January 20, 2007
Pg. 1
By Burt Herman, Associated Press
SEOUL, South Korea - North Korea said it reached an agreement with the United States during talks this week on its nuclear program, and the top U.S. nuclear envoy expressed optimism yesterday that progress could be made when wider arms negotiations reconvene.
North Korea's Foreign Ministry said three days of talks in Berlin between U.S. envoy Christopher Hill and North Korea's main nuclear negotiator, Kim Kye Gwan, had been held "in a positive and sincere atmosphere, and a certain agreement was reached there." No further details were given.
Washington played down talk of an agreement.
"I think it's premature to say there is an agreement - premature to say the least," deputy White House press secretary Dana Perino said yesterday.
Hill said that the talks laid the foundation for progress when six-nation nuclear negotiations resume and that he had agreed with his North Korean counterpart "on a number of issues." He declined to elaborate.
"I am pretty convinced that we have the basis for a good session of the six-party talks," Hill told reporters in Seoul after meeting South Korean Foreign Minister Song Min-soon and nuclear envoy Chun Yung-woo.
The last round of six-nation talks in Beijing in December - two months after the North conducted its first-ever nuclear test in October - ended without any breakthroughs.
The negotiating countries, which also include South Korea, the United States, Japan, China and Russia, had been seeking to outline how to implement a September 2005 agreement in which the North pledged to disarm in exchange for aid and security guarantees.
But North Korea refused to discuss its arms program and again demanded that the United States lift its blacklisting of a Macau bank. The United States had accused the bank of being complicit in the communist country's alleged counterfeiting and money-laundering, leading the bank to freeze North Korean assets worth about $24 million.
The North did not directly mention the financial dispute in its statement yesterday but said progress was made in overcoming obstacles to the six-nation talks.
"We paid attention to the direct dialogue held by the [North] and the U.S. in a bid to settle knotty problems in resolving the nuclear issue," the North's ministry said in the statement, released by the country's official Korean Central News Agency.
A South Korean news report said the six-nation arms talks could resume early next month because of the progress made at the Germany meetings. Yonhap news agency, citing an unnamed diplomat in Seoul, said Thursday there was a high possibility the talks would resume in Beijing the week of Feb. 5.
On arriving in Seoul earlier yesterday, Hill said he hoped six-nation talks would be held again before the Lunar New Year holiday celebrated across Asia that falls this year on Feb. 18. "It's up to the Chinese [hosts]," he said, "but I would think we'll have a six-party meeting pretty soon."
The United States is holding separate talks with North Korea on the financial dispute, but the last session that was held alongside the nuclear talks in December made no progress.