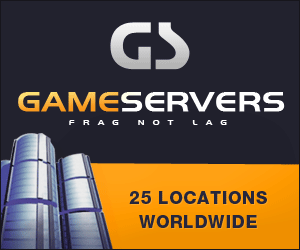 Washington Post
February 6, 2007
Pg. 12
By Glenn Kessler, Washington Post Staff Writer
North Korea has set tough terms for a freeze of one of its nuclear facilities, demanding that the United States exceed commitments made under a Clinton-era deal that the Bush administration previously derided as inadequate.
North Korea's top nuclear negotiator, Kim Gye Gwan, and other officials outlined Pyongyang's position in meetings last week with two American nuclear experts, saying they would be presented when six-nation disarmament talks resume in Beijing on Thursday. In exchange for a freeze of the Yongbyon facility and a return of international inspectors, Pyongyang wants a substantial supply of heavy fuel oil, an end to a Treasury Department action that froze North Korean accounts at a Macau bank, an international commitment to build civilian nuclear reactors in North Korea and, most important, normalization of relations with Washington.
David Albright, president of the Institute for Science and International Security in Washington and one of the experts, said yesterday that the North Koreans appeared interested in a solution that would calm international concerns about Pyongyang's nuclear programs, provided it was tied to an improving relationship with the United States. But North Korea appeared initially willing to take only partial or temporary steps to keep the option of restarting its programs if the process fell apart. North Korea would also retain its stockpile of plutonium, which could fuel as many as 10 nuclear weapons.
"They are willing to take the first step," Albright said. "This may be the only step."
U.S. and Asian officials have said that in recent weeks North Korea has indicated a renewed interest in striking at least an initial agreement. But the North Korean demands are likely to complicate the diplomacy this week because the Bush administration does not want any agreement it strikes to compare unfavorably with that of the Clinton era.
State Department spokesman Sean McCormack, saying he did not want to discuss details of the U.S. position, said: "We believe we need to get on with the denuclearization of the Korean Peninsula. Ultimately, that means the dismantlement of the North Korean nuclear weapons programs."
The North Koreans are demanding more than they received under the Clinton deal, known as the Agreed Framework, because they want compensation for the fact that, in their view, the Bush administration terminated it without cause in 2002, Albright said.
Under the 1994 Agreed Framework -- in which North Korea pledged to freeze and "eventually dismantle" its plutonium-producing nuclear facilities -- the United States was to provide 500,000 tons of heavy fuel oil every year while a consortium, largely funded by Japan and South Korea, built light-water reactors. At the time, North Korea was believed to have only a small supply of plutonium, for perhaps one or two weapons.
In 2002, the Bush administration accused North Korea of secretly building a highly enriched uranium facility in violation of the accord and terminated the deliveries of fuel oil. Pyongyang responded by evicting international inspectors and restarting the Yongbyon facility, allowing it to rapidly build up a stockpile of plutonium. It detonated its first nuclear device in October, adding to the international urgency in reaching a settlement.
U.S. intelligence analysts have closely tracked suspect purchases by North Korea that they believed were intended for use in a uranium facility, but the United States has never pinpointed its location. North Korea has adamantly denied it has a uranium program. In June 2004, U.S. negotiators presented the North Koreans with a lengthy list of items that U.S. intelligence believed North Korea had acquired overseas for the suspected uranium program. North Korea responded that U.S. intelligence was wrong -- a stance that officials maintained in conversations last week with Albright and Joel Wit, a former State Department official. "The intelligence has not held up from their point of view," Albright said.
North Korea is now demanding that the United States supply fuel oil in excess of 500,000 tons as part of any freeze deal, because that was the level set in the 1994 agreement. "That's the benchmark," Albright said. "They want more than that."
The freeze would only cover the increasingly decrepit Yongbyon facility, not other North Korean nuclear sites.
The North Korean officials also maintained that no freeze will take place until the U.S. side resolves the Treasury action against Banco Delta Asia, a Macau bank that allegedly served as a conduit for counterfeit U.S. currency. The case has resulted in the freezing of about $24 million in North Korean accounts and led other banks around the world to curtail dealings with North Korea. In recent talks with Treasury, North Korea identified a portion of the accounts that could be deemed legitimate in an effort to resolve the case.
"BDA is the tip of the iceberg," said Michael J. Green, a former White House official in charge of Asia policy and now at Georgetown University and the Center for Strategic and International Studies. He said ending the case would unleash tens of millions of dollars in commercial transactions that had been curtailed since Treasury moved against the bank.
Green said the North Koreans were asking for "basically the Agreed Framework," which he said would be a "hard sell back in Washington." Bush for four years has called for a "complete, verifiable, irreversible dismantlement," so U.S. negotiators have sought to disable the Yongbyon facility in such a way that it could not be quickly restarted.
But Kim indicated to the visiting Americans that, in the initial phase, North Korea at most would accept a "temporary disablement that would be probably reversible pretty quickly," Albright said.