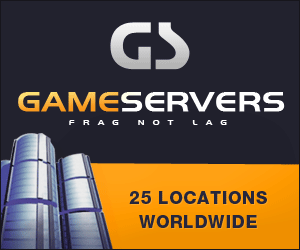 Boston Globe
January 7, 2007
Pg. 1
Most of 40 killed in '06 were men under age 25

By Raja Mishra, Globe Staff
The number of New Englanders killed in combat in Iraq nearly doubled last year to 40, mostly men under age 25 cut down by increasingly lethal hidden roadside bombs, according to a Globe analysis.
Military analysts said the numbers underscore a troubling aspect of the war: Insurgents have been able to outwit American forces by improving roadside bombs and other improvised explosive devices, resulting in a steady stream of deaths among the young soldiers and Marines typically assigned to daily patrols.
In New Hampshire, 2006 was particularly difficult for military families. The number of Iraq deaths jumped from two in 2005 to eight, and five of last year's dead were younger than 25, leaving a trail of unfulfilled aspirations.
Behind the grim statistics are such young men as Ryan T. McCaughn , whose dreams of opening a bar and grill vanished in an instant in November when an improvised explosive device ripped through the 19-year-old Marine lance corporal as he hunted insurgents in Anbar Province.
"He was my heart and soul," said his mother, Nicole Cote , 44, of Manchester, N.H. "He was always talking about his future, about having kids and being a father."
Of the 40 New Englanders killed in Iraq last year, 26 -- 65 percent -- were under age 25, according to the Globe analysis. Overall, among the most recent 1,000 Americans killed, between late October 2005 and the end of December, about 56 percent were younger than 25, according to a recent Pentagon study.
"The people out on patrol are the most likely to be in that age group," said David J. Danelo , a Marine who fought in Iraq and the author of "Blood Stripes: The Grunt's View of the War in Iraq," a combat memoir.
"Young people assume the greatest risk in this war," he said.
Overall, New England fatalities in Iraq have fluctuated over the course of the war, dipping in 2005, then increasing last year to nearly the level of 2004, the first full year of combat.
The victims are often such young people as 19-year-old Michael L. Ford of New Bedford, one of the youngest Massachusetts men to die last year in Iraq, killed by an improvised explosive device in April. He sent his father a letter from Iraq that said only "Hi," typical of his sense of humor, his family said. Ford planned to convert his Marine Corps experience into a career in law enforcement.
Scott Procopio , 20, of Saugus, became engaged to his longtime sweetheart, Kristal Cerbone , just six months before he was killed by an IED in April.
McCaughn had his own plans.
"The one thing he always talked about was opening his own restaurant," Cote said. "It would have a full-service bar and serve all kinds of food."
McCaughn graduated in spring 2005 from Central High School in Manchester, where he took culinary courses. He saw the military as a way to pay for further culinary training and left for boot camp on Parris Island, S.C., one week after graduation.
"He was the kind of person that thought about everyone else," said his mother, her voice trembling. "He was special, very special."
The deaths of older servicemen were no less tragic. David J. Babineau , 25, of Springfield, killed last June, left behind two sons, ages 2 and 4, and ambitions of becoming a five-star general.
Increasingly, the agent of these deaths is the improvised explosive device.
The devices caused about 22 percent of the deaths among the first 1,000 troops killed, according to the Pentagon analysis. But among the most recent 1,000 deaths, they accounted for 47 percent of fatalities.
The numbers were even starker among New England military personnel killed last year: 57 percent of Massachusetts deaths and 75 percent of New Hampshire deaths were caused by IEDs.
Military specialists said the increasing frequency of IED deaths showed the insurgents' tenacity. IEDs are hidden along roadsides and sidewalks, and often triggered by cellphone signals or hidden timers.
"It's a really cheap, easy, and anonymous way to attack. I could show you how to make one in about 20 minutes," said Paul Rieckhoff , an Iraq veteran and executive director of Iraq and Afghanistan Veterans of America. "By the time I left in the winter of 2004, they were in full bloom."
The US military now teaches IED detection and handling during basic training. Humvees and other personnel carriers have been upgraded with armor.
In response, insurgents have come up with more sophisticated devices. They have also made bigger IEDs by using the tons of explosives that were stolen from unguarded Iraqi military buildings in the weeks after the US invasion in March 2003.
"There's been a competition between ourselves and the insurgents. Over time, the IEDs have gotten bigger, more powerful and the triggering devices have gotten more sophisticated," said Boston University international relations professor Andrew J. Bacevich , whose son is fighting in Iraq. "We've never been able to get the lead on that competition."
And with President Bush expected to announce this week that he will send tens of thousands of more troops to Iraq, military specialists predicted that roadside bombs will kill many more young Americans.
"A lot of these young people don't speak the language and don't have a good grasp of what's going on around them," said military analyst Loren B. Thompson of the Lexington Institute, a nonpartisan think tank in Arlington, Va. "It's easy for insurgents to use IEDs against them. And it will continue."
Brian MacQuarrie of the Globe staff contributed to this report.