MythWar II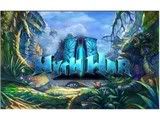 It's a game about Mythical ages released in 2008 !
The game is online and free to play !
You can download it from
http://mw2.igg.com
In this game u can have pets too !
Here are somme pics of somme pets !
Demon Dragon
Leopard Wolf
Desert Bandit
Stone Giant
There are many more pets but u have to download the game to discover them !
Good Luck !
Char Login Name : knutz0r
Char Game Name : •kNuTeLLa•
Char Id : 10668